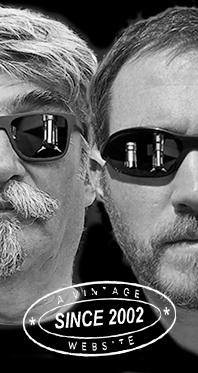 Tasting notes:




Whiskies

12,441
Other spirits

1,220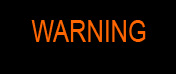 ....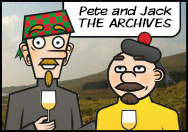 2017
March 1
February 1 - 2
January 1 - 2

2016
December 1 - 2
November 1 - 2
October 1 - 2
September 1 - 2
August 1 - 2
July 1 - 2
June 1 - 2
May 1 - 2
April 1 - 2
March 1 - 2
February 1 - 2
January 1 - 2

2015
December 1 - 2
November 1 - 2
October 1 - 2
September 1 - 2
August 1 - 2
July 1 - 2
June 1 - 2
May 1 - 2
April 1 - 2
March 1 - 2
February 1 - 2
January 1 - 2

2014
Music Awards
December 1 - 2
November 1 - 2
October 1 - 2
September 1 - 2
August 1 - 2
July 1 - 2
June 1- 2
May 1 - 2
April 1 - 2
March 1 - 2
February 1 - 2
January 1 - 2

2012
December 1 - 2
November 1 - 2
October 1 - 2
September 1 - 2
August 1 - 2
July 1 - 2
June 1 - 2
May 1 - 2
April 1 - 2
March 1 - 2
February 1 - 2
January 1 - 2


2011
Music Awards
December 1 - 2
November 1 - 2
October 1 - 2
September 1 - 2
August 1 - 2
July 1 - 2
June 1 - 2
May 1 - 2
April 1 - 2
March 1 - 2
February 1 - 2
January 1 - 2


2009
December 1 - 2
November 1 - 2
October 1 - 2
September 1 - 2
August 1 - 2
July 1 - 2
June 1 - 2
May 1 - 2
April 1 - 2
March 1 - 2
February 1 - 2
January 1 - 2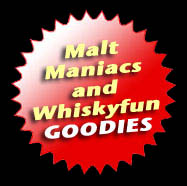 The Magical History
of the Great
Brora Distillery
1969 - 1983




All the linked files (mp3, video, html) are located on free commercial or non-commercial third party websites. Some pictures are taken from these websites, and are believed to be free of rights, as long as no commercial use is intended.

I always try to write about artists who, I believe, deserve wider recognition, and all links to mp3 files are here to show you evidence of that. Please encourage the artists you like, by buying either their CDs or their downloadable 'legal' tracks.

I always add links to the artists' websites - if any - which should help you know more about their works. I also try to add a new link to any hosting website or weblog which helped me discover new music - check the column on the right.

I almost never upload any mp3 file on my own server, except when dealing with artists I personally know, and who gave me due authorizations, or sometimes when I feel a 'national' artist deserves wider recognition. In that case, the files will remain on-line only for a few days.

I do not encourage heavy consumption of alcoholic beverages, nor dangerous motorbike riding. But life is short anyway...

As they say here: 'L'abus d'alcool est dangeureux pour la santé - à consommer avec modération'
Leave feedback


Copyright Serge Valentin,
Nick Morgan,
Kate Kavanagh
2002-2017


Rum from Belize and others

In general, and unless said otherwise, indie Belize is Travellers. And we've had some good ones already, but let's be honest, even if I'm a Frenchman, I don't know much about the Belizean fields (diving to new lows, S.!)

Travellers 11 yo 2005/2016 (43%, Compagnie des Indes, Belize, cask #BL22, 455 bottles)

There was a very good 2005 at 8 yo a few years back. Colour: gold. Nose: mid-soft and mid-phenolic, not unlike some Guadeloupes, with overripe apples and bananas plus only a very mild tarriness, then rather 'rich' flowers (geranium, earl grey tea) and quite some hay. No wham-bam rum but it does talk. Mouth: starts a tad pina-colada-ish, but with good body and structure. Rosehip tea and bananas, plus hints of tinned pineapples, with just one drop of lapsang souchong tea and perhaps a little fennel and dill. Finish: medium, and rather more banana-forward. Yeah I know. Comments: I'm not sure 43% vol. is quite enough, and this little rum keeps hesitating between two territories (tarry grass vs. luscious fruits and flowers). Now it's quite complex.

SGP:541 - 80 points.

More power please… Thank you!

Travellers 11 yo 2005/2016 (66.2%, Compagnie des Indes, Belize, cask #BL11, 297 bottles)

From one extreme to another… Colour: gold. Nose: it's so strong that it's got something medicinal at first, but various flowers tend to come to the front, which is lovely. Iris and vanilla, perhaps? Some genuine gingerbread too (50% honey at least) and once again, whiffs of geranium flowers. With water: bananas, white chocolate, a little hay, vanilla… Little tar that I can smell this time, the whole being rather soft and subtle (once you've added enough water, that is). Precious green tea. Mouth (neat): burns you. Right. With water: good to very good. Delicate pineapples and bananas, guavas, vanilla, a wee bit of raspberry ganache… So it's all pretty fruity, without one single hint of sugary sweetness. Finish: medium, still subtle, with something slightly Cuban. I'm sure you could make some excellent canchanchara with this. Comments: some subtle rum at 66.2% vol.? What is the world coming to?

SGP:541 - 83 points.

Travellers 11 yo 2005/2017 (66.1%, The Whisky Barrel, Rabbie's Rum, Belize, barrel #33SFBT)

Yay, this is much lighter! Colour: full gold. Nose: there's simply more oak influence in this one, more vanilla, cake… And rather more smoke as well, it seems. Barbecue? Let's check that… With water: some pencil shavings coming out this time. Ex-bourbon wood? Crushed bananas, vanilla extracts, hay, fresh sawdust… Mouth (neat): ultra-powerful, this baby will send you to paradise if you swallow more than three drops at a time. So… With water: same feeling of oak extracts, beyond the pleasant notes of blood oranges and breakfast honey. It reminds me of many a modern NAS Scotch malt, in a way. Finish: medium, leafier. Green tannins and coconut. Comments: I think this powerful baby is very hard to handle. You'll need a very competitive pipette.

SGP:561 - 79 points.

Enough with Belize, let's fly to… Jamaica!

| | |
| --- | --- |
| | Hampden Estate 17 yo 2000/2017 (47.4%, Sansibar) Isn't Hampden slowly becoming the Ardbeg of rum? We couldn't find any picture of this new bottle at time of writing, so we've put one of the distillery's pot stills instead. Colour: pale gold. Nose: get out of here. Olives, Kools, salted liquorice, charcoal, peat, genuine balsamic vinegar, gherkins… |

Mouth: huge arrival, a middle that's just a little softer, and an end that's majestic again. The Bridge on the River Kwai. And some mangos kicking in. Finish: brilliant, just sad, because it's the finish. Comments: Hampden Hampden Hampden… Indeed, getting a little lazy. SGP:453 - 91 points.

Now go beat a 17 year old Hampden! OH let's simply select something funny as our #5. You may have noticed that we're always tasting five malternatives in a row, haven't you?

Chalong Bay 2016/2016 'Thai Sweet Basil' (40%, OB, Thailand) This baby doesn't claim to any rumminess, as the sugarcane spirit was 'vapour infused' with Thai basil right during distillation. Something pretty innovative, it seems. Should be fun, since Chalong is a great distillate. Colour: white. Nose: ueber fun stuff! Some kind of demoniacal gingerbread dry liqueur, smoky, earthy, and of course extremely herbal. I think this will beat most urban gins that our friends the hipsters are making (and drinking) these days. It's just rather hard to describe, my bad… Mouth: I rather get bags and bags of caraway, to tell you the truth, and I cannot not think of these eau-de-vie de cumin that my Alsatian compatriots are making when they are running out of williams pears or marc de gewurz'. Some aniseed for sure, dill, fennel, caraway indeed, genepy, wormwood… It's really fun, but it may need one or three ice cubes if you want to sip more than one spoonful of it. Finish: medium and perhaps a little toothpaste-y? Comments: great, just a little tiring. So greatly made, but anecdotal. Unless it's got some demonstrable medicinal benefits… Has it?

SGP:472 - 75 points.

Check the index of all rums I've tasted so far

Today:

JAZZ

. Performer: Banda Olifante. Track: Zabumba.

Please

visit

their

website and buy

their

music

...

As you most probably know, Braes of Glenlivet and Braeval are different names for the same distillery. It's a relatively new distillery (mid 1970s).

Braeval 18 yo 1997/2016 (48.4%, Douglas Laing, Old Particular, sherry butt, 323 bottles)

Colour: gold. Nose: a rather leafy and leathery sherry, with the obligatory walnuts and a few medicinal touches (grassy cough syrup). Green coffee beans, perhaps, then more straight maltiness and just hints of butterscotch. Mouth: same mildly medicinal arrival, then large slices of walnuts cake, cinnamon cake, and ginger cake. A tannicity as well, cedar wood, sucking liquorice wood… Tends to get spicier, with also notes of grapefruits and greengages. Finish: rather long, a tad peppery, with a maltier aftertaste again. Comments: all good, solid and honest malty Speysider with good oomph.

SGP:351 - 83 points.

Braes of Glenlivet 12 yo 1994/2006 (57.2%, Scotch Malt Whisky Society, #113.2, 'Compote of wellies') Colour: straw. Nose: rather harsh, with more leather and rubber than in the 1997, and a rather mineral maltiness, around limestone, fresh concrete… Rather unsexy so far. With water: more fresh concrete, chalk, clay, gravel, and also broken branches, roots… So a very austere style, but a style that I do rather enjoy. Mouth (neat): more 'young' fruits, well in the style of many a young unsherried Speysider, that is to say full of orchard fruits, apples, pears, plums… With water: a simple fruit salad, with a touch of mint and, perhaps, rosehip (eau-de-vie, did you know that some Alsatian distillers make some very good rosehip/eglantine eau-de-vie?) Finish: medium, and fruitier again. All those small berries, sorb, elder… Comments: another one that was all good, solid, and honest. SGP:461 - 82 points.

Braes of Glenlivet 22 yo 1994/2016 (51.7%, Maltbarn, bourbon, 197 bottles)

Colour: straw. Nose: all right, exactly the style of the SMWS, only more mature, that is to say better 'mingled' and with more oak. That kind of oak translates into some nice mentholy and liquoricy vanilla plus a little coconut. Perhaps dandelions? With water: as often, tends to become a little earthier, as well as more mineral. Mouth (neat): sweet and creamy, at times you would think it is bourbon. Coconut balls, vanilla, cinnamon and ginger cake… I'd even swear there is some rye inside. Serious. With water: very good, easy, creamy, and even a little gewurztraminerish. Okay, okay… Finish: medium, a little more spice-forward. Ginger, nutmeg… Comments: a very excellent cask for sure. I dig this creamy one.

SGP:551 - 87 points.

Check the index of all Braes I've tasted so far

---

Lochindaal 2009/2016 (65.7%, Caora, first fill bourbon, cask #r10/002-100, 343 bottles)

Caora are a new Swiss independent bottler from Olten, which lies very close to Alsace. This one-off baby from Bruichladdich was peated to 50ppm, so it may lie somewhere between Port Charlotte and Octomore. Now I'm not sure it's very smart to start a session with a whisky this strong, cough, cough… Colour: pale gold. Nose: this instantly reminds me of the bottlings done by those crazy Swedes named Svenska Eldvatten. It's powerful yet pristine smoky malt, in the regions of mezcal and gentian (which, by the way, they know very well in Helvetia). So far, so great. With water: a little lemon in a used ashtray, plus some damp hay. Mouth (neat): some kind of nuclear war happening on your tongue, but quite bizarrely, that's bearable. Vanilla-ed smoked lemons? With water: immaculate smoky lemons and oysters, then tangerines. Unexpected echoes of old Laphroaig from the 1960. I'm dead serious. Finish: long, still pristine, ultra-clean, and beautiful. Comments: sublime young distillate by Bruichladdich with very minimal cask influence. I believe that was the key here. Grüezi miteinander!

SGP:557 - 90 points.

Bruichladdich 15 yo 2001/2016 'Wild and Primitive' (54.3%, by Silvano Samaroli)

This lovely bottle stems from Silvano Samaroli's very last personal venture in the world of whisky, which he had supervised. It's not from the current 'official' Samaroli range that did not actually belong to him, contrarily to what many whisky people believe. Colour: deep gold. Nose: burnt butter! I mean, butter just before it burns in the frying pan. Then a stunning development on cigars, smoked teas, some kind of smoked wild trout fried in, yeah, butter, and some kelp on an Islay beach. It's a smoky Bruichladdich, so a Port Charlotte. With water: some wee bits of rusty iron and the kelp dried up. Mouth (neat): it's not often that sherry and wild peat tango this nicely. No off-notes and no rubber, rather bags and bags of smoky Seville oranges, plus some peppered tobacco, perhaps. With water: gets very leathery, herbal, almost Tabasco-ish at times. Finish: long and cigary. Comments: now we understand why dear Silvano did call this 'wild and primitive'. Impeccable selection, totally expected, even if I tend to like the cleaner and leaner style of the Swiss one a notch better.

SGP:466 - 89 points.

Ans now perhaps a regular Bruichladdich?

Bruichladdich 13 yo 2002/2016 (52.7%, OB for The Whisky Exchange, micro provenance, bourbon, cask #12/214, 240 bottles)

There's more literature on these bottles than in Dostoyevsky's complete works! Now we're very glad to learn that this comes from a micro-provenance, but we'd also love to know about where that was. Colour: white wine. Nose: we've made a long break after the peaters, so we do indeed get all the lovely melons and peaches that abound here. Golden barley, custard, some cut grass… With water: we kind of recreated the first batch of the new 'ten'. We're good, we're good. And even better, we've added a few rooty notes. Mouth (neat): gorgeous melony arrival (I think our friends the Provençaux are making some good melon liqueurs), then rather more tropical fruits (whacky guavas), then more classic golden syrups, acacia honey, and simply sweet barley. With water: no changes, it just became lighter. Finish: medium, fruity, with a hint of fudge. Perhaps the barrel. Comments: different style, same huge quality. A fine session.

SGP:551 - 89 points.

Four more theoretical Lagavulin

And so we're back with more Lagavulin. And we'll start this wee session with some softer one.

Lagavulin 1999/2015 'Distillers Edition' (43%, OB, lgv 4/504)

We've already tried last year's DE but had missed the one from 2015. As usual, it's finished in Pedro Ximenez (which is to whisky what a turbo-look is to Porsche, haha). Ah, the 1979… Colour: gold. Nose: I didn't enjoy the 2016 too much, but this is nice, soft, rather complex, with a mild tarry side, some peelings and leaves, blood oranges, marmalade, raisins, oyster mushrooms, cigars, a touch of agave syrup, and the faintest whiffs of pencil shaving (a thing that sadly got much bigger in the 2000/2016). Mouth: super good. In a way, this is smoked cognac. Oranges, peaches, sea salt, raisins, liquorice, sweet tar, candied citrons, and of course smoke. Relatively mild and easy, some Lagavulin to sip without thinking too much about it. Finish: rather long, drier, with some chocolate and some salty marmalade. Some oak in the aftertaste, which is the only weaker part in my opinion. Comments: a rather sweeter and fruitier Lagavulin DE, but still with all flags out.

SGP:556 - 87 points.

Laggan Mill 8 yo 2008/2016 (46%, The Cooper's Choice, cask #7391, 400 bottles)

Only the name and the excellent bottler suggest this is Lagavulin, so we could be wrong. Could we? Colour: white wine. Nose: rather quiet, leafy, with notes of wormwood, chartreuse, aniseed, dill… and all that. Did that come from the cask? Then more damp earth and some very soft and light dry white wine. Say a nice verdejo from Spain. Mouth: it's really a soft and rounded one, with some lemonised vanilla and some kind of blend with apple juice and brine inside. Soft sweet olives (do you know the picholines?) and a sooty/ashy touch. One of the most drinkable 'clean' Lagavulins out there, softer than the official 8 from last year. Finish: medium, easy, smoky and sweetly lemony. The aftertaste is really sweet. Comments: the easiest side of Lagavulin, quite aperitive-y. Shall we call it a 'Netflix Lagavulin'? Bring the zakuskis!

SGP:547 - 85 points.

South Shore Islay Malt 2008/2016 (48.8%, Valinch & Mallet, bourbon hogshead)

Perhaps from the same source… Colour: pale white wine. Nose: not quite identical to the Cooper's, but close. A few grassier and more herbal elements, around parsley, and a rather drier style all in all. A little more mineral as well, chalky, slightly woolly… Mouth: once again, we're close. Limoncello, apple liqueur (manzana something, they love it in Spain), even a little candy sugar, also kippers and smoked salmon, a feeling of cigar ashes, and only a very faint coastal side. Some pears for sure. I'd say we're almost closer to some peaters from the mainland (say some peated Benriachs or Tomintouls). Finish: medium, rounded, sweet. Smoked pear juice. Comments: fine fine fine and uncomplicated. This one too shows that Lagavulin's rather sweeter than Ardbeg (unless ex-unlikely wine wood) and Laphroaig (unless ex-unlikely wine wood).

SGP:546 - 85 points.

Russenschnaps (52.3%, Unicorn Production, Regensburger Whiskyclub, 294 bottles, 2015)

Said to be some genuine L*g*v*l*n vatted in Germany, also said to contain some very old ones and some younger ones alike. There might be many private jokes behind this wee bottling from Bavaria, but as an Alsatian, I won't even try to decipher them, and we're farer from Vladi in any case. Guys, you rock anyway. Colour: deep gold. Nose: the Distiller's Edition at cask strength! Chocolate, raisins, leather, cigars, pencil shavings (a few), and a leafy smokiness plus various soft spices, around cinnamon. Also cakes, cinnamon rolls, also seawater, dried kelp, wood and coal ashes... With water: and here it goes, miso soup, soy sauce, caraway liqueur, cloves… It just loves water. Mouth (neat): hoppla! Indeed, it is the DE at cask strength, with 'ideas' of the famous official 21s as well, including this famous tarry, marmalade-y, and slightly gingery side. Massive whisky, this, I wouldn't say it goes in for subtleties, but it is excellent. With water: indeed it loves water, as much as Ludwig II used to, but with better consequences. Tamarind jam, cranberries, smoked spices, aniseed, marmalade… Finish: long, with a wee bit of leather and more cigary notes. Comments: rather a Riesenschnaps! Water really unlocks it.

SGP:567 - 90 points.

Four high-strength Lagavulin

Three indies and one controversial semi-official, would that do? We'll have more Lagavulin later this week, if all goes well.

Lg6 (53.7%, Specialty Drinks, Elements of Islay, 2016) Always the same question, where do you sneak in any NAS when doing a verticale? Now the very tight and pure Lg5 had been very much to my liking (WF 91), so there's much hope here… Colour: white wine. Nose: it first smells just like the Port Ellen Maltings when they're working, and then you get some very vivid notes of lemon, manzanilla, seawater, cigar smoke, and hessian. All that is beautiful and extremely 'millimetric' (with apologies to the British Empire). With water: an even bigger feeling of 'a visit to the PE Maltings'. Wonderful whiffs of bread dough, more hessian, Islay mud… Mouth (neat): starts bigly, quite hot, with the usual almondy and very faintly tarry fruitiness (yellow melons, grapefruits), then jelly babies and a huge smokiness, perhaps ashier than elsewhere in Lagavulinland. Shakes you a wee bit. Very beautiful sour background (cider apples and more manzanilla). With water: smoky barley water mixed with lemon juice. Finish: long, while the almonds are back. Comments: we're extremely close to the distillate, and yet it's not mew-make-y at all. I have the impression that this bright youngster is rather less fruity than its predecessors. Totally a fan.

SGP:458 - 91 points.

Lagavulin 10 yo 'Batch 2' (53.7%, That Boutique-y Whisky Company, 239 bottles, 2016)

Colour: white wine. Nose: this one's much sharper, grassier, and more austere and acrid, and makes the Lg6 rather resemble a Lochside 1966 by comparison. More or less. Burning grass, ink, soot, hessian again, tarry ropes… I can't find one ounce of fruitiness or sweetness in there. With water: fresh tree bark, leaves, paraffin, green tea, engine grease… Mouth (neat): all the fruits that weren't in the nose are there on the palate! Especially oranges and green pears. Sweets, then more and more salt playing with your lips. Aged on Islay? You never know… Some superbly dry marzipan as well, some salty pepper, a touch of wasabi… All that is very, very impressive. With water: long and fruitier yet. Nectarines and lemon and cream sweets. Finish: long, and magnificently lemony. Comments: a totally gorgeous young Lagavulin, a true competition piece. I'm totally falling for it.

SGP:557 - 92 points.

Lagavulin 15 yo 2001/2016 (54.2%, OB, 200th Anniversary, Casks of Distinction, Private Collector Edition, hogshead, cask #9554, 264 bottles)

One of those intriguing and very speculative official private casks from last year. Welcome to the modern whisky world, where money has no smell (anymore). Colour: pale gold. Nose: very nice, of course, but nowhere near the two sublime youngsters. Some smoked butter, seawater, kelp, Pilsen beer, wet fabric… It's all relatively soft, despite the high strength. With water: that old jacket after some heavy rain. Mouth (neat): very good, obviously, with some lemon curd and some salty tea (Tibetan style?) as well as plenty of 'mineral' citrus, some unexpected mangos, and a little cardboard in the background. A fizzy lemon, somewhere, sometime. With water: becomes a little drying, more tea-ish, with a green tannicity. Now it does not disintegrate, don't get me wrong. Finish: medium, and rather soft for Lagavulin. Smoky oranges and earl grey tea. Comments: very good, and yet I'm experiencing a mild disappointment. Maybe I just expected too much.

SGP:556 - 88 points.

Good. Twenty-five years earlier…

Lagavulin 14 yo 1978/1992 (64.7%, Kingsbury, Japan, bourbon, cask #132)

Cadenhead have had quite a few 1978s around that time, under various labels including this one by parent company Eaglesome ltd. But watch the very high strength… Colour: pale gold. Nose: this one's very mineral this time, with a lot of linseed oil as well, graphite, hints of bay leaves, plaster, soot, clay, broken branches… So rocks rather than fruits or seaweed, this time. But remember, almost 65% vol. With water: more iodine for sure, more salty/coastal notes, sea spray, a little mint as well, oysters, eucalyptus… When comparing the modern ones to this one, one feels that Lagavulin got more smoky/ashy, and rather less maritime/camphory/medicinal. Mouth (neat): some fruity sweetness, some flavoured beer, Kriek-like, and some buttered apple cake with a good dose of ginger and slightly prickly pepper. With water: gets much more medicinal. Cough syrup, salt and mint mix, eucalyptus, more seawater, and rather more apples as well, while there's very little citrus, if any. Totally wonderful, but you have to get the amount of water right. Finish: long, with more salty almonds this time and a wee feeling of paint and plasticine, which works very well. Ashes, and there, lemons! And pineapples! Comments: this baby really took its time but it's true that it never quite saw this much water. Slow and superb.

SGP:557 - 92 points.

(With heartfelt thanks to Emmanuel and KC)

St. Patrick's a few days late
but done properly

Unlike most whisky bloggers, I totally missed St-Patrick's last week. The slowest copita in the west! But let's try to fix that…

Hyde 6 yo 'No.3 The Aras Cask' (46%, Hibernia Distillers, single grain Irish, bourbon, +/-2016)

According to the label, this is supposed to be triple distilled grain whiskey. Ah?! Dr. Jekyll's work? This bottle celebrate 1916's uprisings. These distillers seem to source their whiskies. Colour: gold. Nose: pencil shavings and a little vanilla, plus nail polish remover. Baby whisky. Mouth: very young, varnishy, with a layer of oak, mocha, vanilla, and lemon fudge. Finish: short, quite spirity. Comments: I guess you have to start from somewhere. Reminds me of some bottom-shelf bourbon, but yeah, it's drinkable – I'm not saying sippable. Lovely packaging.

SGP:430 - 60 points.

The Quiet Man 8 yo (40%, OB, single malt Irish, +/-2016) Another sourced whiskey with a story and some very fashionable retro packaging sold by future distillers, it seems. Always the same story, brandbuilders vs. distillers. Colour: white wine. Nose: hold on, there is some action! Some shoe polish blended with apple juice and drops of turpentine, as well as quite some cough syrup. The bags of apple peelings and a wee touch of mango, which makes it very Irish indeed. Very nice. Mouth: indeed, very nice, with some roasted fruits (oranges) and some barley water, plus a kind of peppery smokiness that goes well. A touch of pear and pineapple, sign of youth. Finish: short, but that's the low strength. Comments: it's the blogger's mantra, why only 40% vol. when the spirit is nice? Taxes? Come on… In any case, I like this one, with its Tyrconnelly side.

SGP:541 - 78 points.

Dunville's 'Three Crowns' (43.5%, OB, Irish blend, +/-2016) This by the good people at Echlinville's and offered in one of those trendy replica bottles. Good luck to the whisky lovers in fifty years time, how will they manage to find out about when these whiskies were bottled? The barcodes? Nutrition facts on the back labels? Various health warnings? Colour: white wine. Nose: a handful of old coins and a bag of sawdust. Mouth: raw at first, then a little fruitier. Jelly babies, nail polish. Finish: yes. Comments: I liked the Hyde 6yo rather better.

SGP:330 - 56 points.

Let's get serious if you don't mind…

Irish Single Malt 'Extra Old' (50.6%, Whisky-Fässle, barrel)

Perhaps a multi-vintage? Remember that in the spirits industry, extra old (or XO) usually means younger than aged-stated or vintaged bottlings. Colour: white wine. Nose: yep. Parsley, guavas, tinned mangos, bananas, fern, cut grass… Very nice balance between fruits and grasses. Nothing to complain about. Mouth: same feeling of 'balance', this time rather between oldness and youth. Old polished tropical fruits and some tenser grassy/peely notes. With water: same, but water kind of 'blends' it even better. Finish: medium, always on this thin line between fruits and grasses. Let's say grassy fruits. Comments: it's not that I would cry with joy, but I really like this one. And it loves water. In fact I think water is mandatory.

SGP:550 - 84 points.

Emerald Isle 24 yo 1991/2016 (52.6%, Specialty Drinks, cask #8507)

Let's hope this baby is a great as its sister cask that came out a little earlier (I believe). Well I can't see why it would not. Colour: pale gold. Nose: yippee! Mangos and passion fruits and bananas and stuff. Quite sublime (unless you don't like mangos and passion fruits and bananas and stuff.) With water: sunflower oil and other oils. Always love it when water brings out the oiliness. Mouth (neat): oh yes, these mentholated and earthy half-rotten tropical fruits! It's actually all quite decadent, literary, and philosophical. Beedies, whacky spice mixes, curious mushrooms, blood oranges, pink bananas, tamarind, ueber-ripe mangos… All we'd also need is the Grateful Dead. With water: becomes a little gentler, but some lovely herbal teas are coming in. Rosehip tea. Finish: long, but settled. Green tea and multi-vitamin fruit juice. Comments: the best of the best of the Irish. Hope there will be more casks.

SGP:661 - 91 points.

Irish Single Malt 1989/2016 (45.5%, Maltbarn, bourbon, 211 bottles)

Another one that'll probably be boringly good. Colour: straw. Nose: it's a calmer and gentler Emerald 1991, a little more on high-end teas, and a little less on whacky exotic fruits. In fact, it almost smells like a fabulous box of fabulous Cuban cigars that you would have just fabulously opened in fabulous company. Superb essential oils. Mouth: perfect. It's close to the 1991 and yet they are diametrically opposed. Softer, better balanced, sublimely fruity, with a floral side (those flower jellies and jams that modern chefs like to add on the sides of your plates)… Totally wonderful. Finish: only medium, and perhaps even a notch short, but that's not problem at all. Touches of overripe apples. Comments: between the '91 and this '89… well my heart is torn between the two of them. So…

SGP:561 - 91 points.

Finest Old Liqueur Scotch Whisky 11 yo (45%, Shaw, Irish malt whisky, 70.8cl, +/-1920s)

A very interesting bottle! Indeed the label states that this is some 'Finest Old Liqueur Scotch Whisky blended with choice all malt Irish whisky'. So it's either and indeed a blend of Scotch and Irish malts, or it's Irish malt whisky advertised as 'Scotch style' before those kinds of mentions would have got strongly forbidden. The strength displayed as a % ABV is quite unusual as well. Colour: gold, slightly hazy. Nose: it's rather very honeyed, we're close to mead and pure honey. Soft, with some barley water as well… Well this is one of the gentlest noses I've, well, nosed since the beginning of this year. Mead, really… Mouth: more action. More honey, then some kind of lightly peated pineapple juice, with a wee metallic edge and a growing feeling of yesterday's early grey tea. It's not that it got flat, not at all, but it sure has lost some of its knack. Finish: short and tea-ish. Normal given the age of this whisky (did you notice it's not spelled whiskey?) A little mint. Comments: time has taken its toll, but the honeyed arrivals were lovely. Glad I could try this very old baby, but I couldn't tell you if it's 100% Irish or not.

SGP:321 - 70 points.

Happy St-Patrick's! No, wait…

Check the index of all Irish I've tasted so far

Keep on rumming with Demerara

Yeah, not particularly proud of that one either. Anyway, let's fly to Guyana today…

Wood's '100 Old Navy Rum' (57%, OB, Demerara, +/-2015)

Some Guyanese blend that's not often to be seen on this side of the Pond. Please note that it was bottled at 'export strength'. Let's only hope it's not as sweetish as many an El Dorado. Colour: red coffee. Nose: heavy molasses and an even heavier chocolate, plus prunes and then more and more coffee. With water: some soy sauce and cigars, walnut stain, cloves, liquorice… Rather monolithic. Mouth (neat): a little hard, very molassy and caramelly, and really biting and raw. Perhaps not some sipping rum? I'm feeling the need to pour it onto some vanilla ice cream, to tell you the truth. With water: not bad, but feels a bit like some good cooking rum. Probably very young and 'doped up', but I do not find any excessive sweetness. It's just very simple. Finish: long, with some oak and some bitter caramel. Comments: honest and pretty cheap.

SGP:462 - 74 points.

Diamond 12 yo 2003/2016 (45%, Compagnie des Indes, Guyana, cask #MSG17, 278 bottles)

As you may know, Diamond is the only surviving Demerara distillery, sheltering several old stills from other plantations that have been closed down. Colour: full gold. Nose: full Demerara goodness, as expected, with this very peculiar mix of crushed bananas and engine oil. A little vanilla fudge as well, but the tarry/phenolic side keeps singing rather loud. Very cane-y, in fact. Mouth: same comments, we're midway between the heavy phenol monsters and the rounder, lighter styles (some Enmores, for example). Same crushed bananas, some tinned pineapples, freshly squeezed cane, a touch of candy sugar, oranges, and a discreet tarry/liquoricy smokiness. Finish: medium, fruity, with excellent structure. Comments: certainly not one of the 'Jamaicans from Guyana', and rather a style that hints at… Marie-Galante, perhaps? Excellent nonetheless.

SGP:641 - 86 points.

Uitvlugt 1999/2016 (46%, La Maison du Whisky, Transcontinental Rum Line, Guyana, 527 bottles) I'm just reading on LMDW's website something I had forgotten about, that is to say that Uitvlugt had harboured the old stills from Albion, Blairmont, Port Mourant and Skeldon before it stopped working in the year 2000. So, this is still from the old distillery. Colour: pale gold. Nose: yeah! Perfect cane-y, brine-y, petroly, tarry, and quite-smoky nose. There's some mezcal, some diesel oil, new tyres, liquorice, and citrons. Balance is perfect. There. Oh and there is some Lagavulin! Mouth: super mega good, I'm just sure I'd have preferred it at 50% vol. That's right, never satisfied. Some mint and a little camphor, on tinned apricots and some passion fruits, while it's perhaps a little less tarry and olive-y than others. Perhaps rather tequila than mezcal, if you see what I mean. Finish: medium and rather more mineral. Chalk and liquorice plus ripe peaches and plums. More liquorice in the aftertaste. Comments: a slightly rounder Uitvlugt (than usual). Very very good.

SGP:562 - 87 points.

So, a more powerful Uitvlugt from the same vintage, please…

Uitvlugt 17 yo 1999/2017 (60.8%, The Whisky Barrel, Rabbie's Rum, Guyana, cask #MPM-18)

Ha-ha, Mr. Burns has now got sunglasses. Ever heard of his Address to a Pepper Pot? Colour: pale gold. Nose: yes, there, this rocks you. Burnt tyres and engine oil, plus overripe bananas and melting rubber. Sounds weird but it's not. With water: chalk and even wool, we're almost on Islay. Linoleum, a drop of paint thinner, fresh concrete… Mouth (neat): rich and powerful, rather citrusy this time. Icing sugar and grapefruit juice, plus the usual tarry side, and even a pinch of salt, margarita-style. With water: we're rather sailing towards the Isle of Skye this time. Lemon, pepper and salt, but let's not forget the tar. Finish: rather long with, just like in the LMdW, notes of passion fruits. Comments: in fact, this baby's a little simpler than LMDW's, but it's also more satisfying because of the good strength. Bah, same score then…

SGP:562 - 87 points.

Pusser's 'British Navy Blue Label' (54.5%, OB, blended rum, +/-2013)

There should be some Demerara in there, and rumour has it that it's a blend of Trinidad and Guyana. Please note that this is the older version at 54.5%, they have now switched to a greedier 40% vol. version under the same name. Colour: full gold. Nose: well above the Wood's, with rather more herbal notes, and less straight molasses and caramel. A little plastic, then parsley and there, olives. And something 'Islay' again, perhaps Lagavulin 16 indeed. I'm not joking. With water: a lot of plasticine and shoe polish coming through. Mouth (neat): very good, earthy, rich, perhaps a tad sugary at times, and extremely caramelised. That's more difficult, I have to say. With water: bad luck, some sugar is to be felt. Otherwise, it's fine, for sure. Finish: medium, very molassy, with now some coffee. Comments: a rollercoaster. This is not expensive rum, so I wouldn't say there's anything to complain about.

SGP:641 - 78 points.

Check the index of all rums I've tasted so far

I'll say it, when anybody says White Horse, everybody's thinking Lagavulin. And yet, there was probably more Glen Elgin than Lagavulin in those glorious old White Horses! There!

Glen Elgin 12 yo (43%, OB, +/-2016) 'Handcrafted' says the label. Not totally sure about that bit… Colour: gold. Nose: ah yes, that awesome mentholy/malty honeyness… A blend of crème de menthe with Ovaltine and maple syrup. Now it does tend to become drier, a tad cardboardy and 'toasty', with more bitter almonds and fresh broken wood. Coffee beans, a little damp earth… Mouth: some two-phase malt. First honeyed and brioche-y, then much drier, with a lot of coffee, stout beer, malt, and nutmeg. Relatively un-commercial, I'd say, but I really enjoy these notes of spicy honey that are coming out. That's our favourite, chestnut honey! Finish: medium, dry. Chicory and coffee, roasted malt, all that. Some ham in the rather bittersweet aftertaste. Comments: a peculiar dram, as they say in whisky blogs. Like this one better than earlier batches from a few years ago.

SGP:361 - 82 points.

Glen Elgin 1998/2014 (46%, Gordon & MacPhail, Connoisseurs Choice, refill sherry)

Colour: pale gold. Nose: it's much softer than the OB, much more on cakes, pastries, shortbread, apple pie, milk chocolate… Having that, the kind of mentholy honeyness that we had found in the 12 is here as well. That's nice. Mouth: more bittersweet than the OB, with much more liquorice, cassis jam (they make the best in Burgundy. No, really), and cinnamon cake. Notes of ripe white cherries floating around, which is totally nice in my book. Perhaps a little fennel and dill? Does that come from the wood? Good body, 46% always work. Finish: medium to long, with more cloves. Many more cloves, also caraway, also old walnuts. Oranges and malt in the aftertaste, always pleasant. Some cracked pepper too. Comments: I'm all in favour of this little bottling!

SGP:461 - 84 points.

Glen Elgin 20 yo 1995/2016 (51.5%, Claxton's, refill hogshead, 294 bottles) I really enjoy what these good people in Yorkshire-up-there are doing. They're always selecting interesting casks. Colour: pale gold. Nose: ah yes, it's a turpentine-y one. I'm meaning good old natural turpentine, a painter's workshop, linseed oil, oil paint, absinthe… Right, not absinthe, although, on second thought… This is really spectacular. Furniture polish, eucalyptus, cough syrup… What's not to like? With water: cut grass the next day, menthol, mint tea (in the Sahara, ha-ha), mud and clay… Again, what's not to like? Mouth (neat): just totally perfect. Mint, aniseed, liquorice, pinesap, spearmint, sagebrush, peppermint… Now if you would excuse me, I think I'm going to order a bottle… With water: superb! Apples baked with mint and liquorice. Have to try that one day. Finish: quite long, and very fresh, thanks to all this mint. Comments: bravo! I know, minimum service, but I really need to order a bottle…

SGP:461 - 90 points.

Pete McPeat and Jack Washback

A wee bag of blended malts

Not quite a proper tasting session, these are tasting notes that I took separately, more or less at random, whenever some 'bastard' whisky crossed my path. So, please take them with a grain of salt…

Johnnie Walker 15 yo 'Green Label' (43%, OB, blended malt, +/-2016)

Certainly the most famous blended malt ever. Intermittently available, it's made a bold return last year. I used to have the Green Label at +/-84 points around ten years ago. Colour: pale gold. Nose: smoked ham everywhere, which comes a little unexpected. It seems that Diageo have made good use of their peaters! There's also a lot of raw malt and a little coffee, and the whole remains quite mashy and porridge-y, with a style that's not quite that of a 'large-public bottling'. The smokiness tends to vanish, while the porridge gets more apparent. Mouth: rounder but not that round, smoky, slightly salty, a wee bit musty, and getting maltier by the minute. Pumpernickel, a little custard, some strong honey, and a little praline. The 43% vol. rather feel like 45%, really, so there's plenty of body. Finish: rather long, with a touch of pepper and a malty smokiness. The expected marmalade in the aftertaste. Comments: I had thought this baby would have been more 'commercial' (you know, smooth), but it's not, not at all. Very well blended, in any case.

SGP:452 - 85 points.

Sherry 15 yo (46%, Malts of Scotland, blended malt, +/-2016)

A vatting of five different sherry casks from five different distilleries. Let's see if this beats Johnnie… Colour: gold. Nose: a little rubber and gunpowder – nah, yeah, used matches – at first nosing, then rather cooked artichokes, leather, walnuts, and raw chocolate. Some earth as well, cured ham... Not an easy nose, this is even less 'commercial' than JW 15. Mouth: some ginger and some clay, some walnuts, toasted oak, those used matches again (a little rubber), a wee feeling of young armagnac (raisins, prunes), bitter oranges, more raw chocolate… Pretty nice, some sides remind me of Macallan 10 Cask Strength. Finish: rather long, a bit raw. Chlorophyll in the aftertaste. Comments: very fair and well composed, but perhaps rather for your hipflask.

SGP:361 - 81 points.

Reference Series III (47.5%, Master of Malts, blended malt, 2014)

It says Batch 1. I have to admit I've not quite understood what this was, all I know is that it was a rather pricey bottle, and that the label was rather lovely, if a bit 'Game of Thrones'. Colour: gold. Nose: totally in the style of the Master of Malts 15 years old, that is to say a tad rubbery, very malty, slightly mustardy, certainly earthy, and quite leathery. A lot of raw chocolate again. I mean, actual chocolate, not what the multinationals are churning out. Mouth: once again we're in similar territories, it's all very malty, leathery, chocolaty, dry… In short, we're rather having hyper-fortified bone-dry oloroso. Chocolate with bits of roasted walnuts inside and espresso. Finish: pretty long, and rather smoother, which is unusual. Some oranges appearing, as well as drops of cough syrup. Comments: I don't quite know what to think. Yeah, it's very good.

SGP:462 - 83 points.

Big Peat (46%, Douglas Laing, blended Islay malt, +/-2016)

A recent batch of Douglas Laing's total hit showcasing that famous Captain Haddock look-alike. It's still advertised as containing some Port Ellen, let's see if we notice it. Of course I'm joking. Colour: pale white wine. Nose: by blending these young malts (well the PE can't be young, can it), what you kind of do is erase the rawness, and probably gain a good five years of apparent age. In truth, this is very brilliant, and I'll tell you what, should you need only one fresh and clean Islayer in your bar, better select this than any very young single malt. Really, yeah, Serge speaking. The blending clearly adds complexity in this case. Mouth: superb young clean ashy smoke with lemons and pears, although the pears remain discreet and are not shouting 'I'm young!' I hope you see what I mean. I also like this feeling of smoking a menthol cigarette – as far as I can remember from my younger days. Kool, Stuyvesant and all that. Finish: surprisingly un-long (yeah that means short), but perfectly chiselled. Pears, pineapples, ashes, smoke. Comments: I think the ones at cask strength are better, because you may need powah to stand the high peat levels, but anyone could watch whole seasons of Inspektor Derrick without falling asleep when sipping these very smart babies. Totally a fan of Big Peat.

SGP:357 - 86 points.

Peat Chimney 'Batch Strength ' (57%, Wemyss Malts, blended malt, batch No.1, 6000 bottles, 2016)

Not too sure there is some Port Ellen in this one. Colour: gold. Nose: it's a little more 'closed' after Captain Haddock's favourite, but that may be because of the much higher strength. Whiffs of tow, ink, charcoal, black pepper… Not very easy, let's add water right away. With water: wet tweed, bordering wet dogs (we were about to be sorry, dogs). Mouth (neat): a little narrower than the Big Peat, as if they had used fewer distilleries, thus feeling rather younger. Sweet peat, as they say, pears, perhaps even bananas… With water: very good, just simple. Nice brine, though. Finish: medium and young. Comments: seriously good, but rather on the sweeter side, not unlike some very young Caol Ilas. Easy peat.

SGP:446 - 82 points.

Since we had a harsh and tough Bladnoch session quite a few weeks ago, and whilst the new 'square' OBs never reached my doorstep (and while frankly, I'm not that interested anyway), I thought we could try to re-enhance the name's reputation at WF Towers, with these two new indie 1990s. And let's not forget that, good news, Bladnoch's stills will be fired again this year.

Bladnoch 1990/2016 'Apple Syllabub' (46%, Wemyss Malts, hogshead, 196 bottles) It's getting hard to find new names after a few hundred bottlings, isn't it? Colour: straw. Nose: I doubt I've ever tried some syllabub, even after a long and shady London night, but if a syllabub noses like this Bladnoch, it's a nice desert. Typical lemony nose, with added whiffs of lotus, jasmine, and probably an all-flower bouquet. Lemon curd, then more fresh oak, but without any very ordinary vanilla or coconut. Yeah! Mouth: wonderful and totally and utterly Bladnochian. So very citrusy, then a little herbal, then delicately mentholated. There is a little coconut this time, but we're way below the limits of Malibu-ness. So to speak. Lemongrass, spearmint… I'm very fond of this palate. Finish: medium, very fresh, superbly citrusy/mentholy. Thyme tea. Comments: there used to be a 8 yo cream label that did taste like this, more or less. Me very happy to have found an excellent new natural Bladnoch.

SGP:651 - 89 points.

Bladnoch 1990/2016 (47.2%, Sansibar and S Spirits Shop, sherry)

Sherry? Hope any fresh Bladnochness wasn't lost, let's see… Colour: gold. Nose: not at all, the sherry's whispering low, as dear Art Blakey would have said. Same wonderful fresh citrusy explosion, although this one would rather go towards oranges than lemons. Excuse me? Ah yes, grapefruits. Perhaps a little more earthy oak and tobacco, probably from the different wood. Mouth: exceptional arrival, very refreshing (which is very dangerous), on blue-green tea, grapefruits indeed, lime blossom tea, and the softest natural vanilla… Some greener notes do appear after one minute, but all of them are just as fresh. Apple peelings, fresh nuts (the sherry?)… What's sure is that this is quite sublime. Finish: medium, gracefully herbal and lemony. Perfect bitterer aftertaste, with some menthol. You're having some cough drop in your mouth. Comments: it sometimes reminded me of those brilliant 1988-1992 indie Irish. I hope the best indie bottlers will have more from these batches in 2017 (both the Irish and the Bladnochs ;-)).

SGP:661 - 90 points.

Bladnoch has advanced dramatically in my little book today, thanks to Wemyss and Sansibar.

Pete McPeat and Jack Washback

Check Sophie Gamand's very funny

wet dogs

!

---


Previous entries (archived)


---
There's nothing more down there...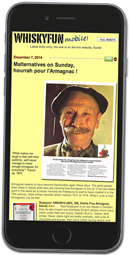 Read Whiskyfun's daily
posts
on your mobile