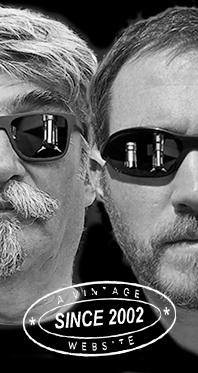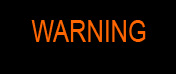 ....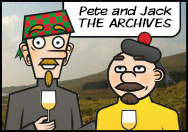 2012
December 1 - 2
November 1 - 2
October 1 - 2
September 1 - 2
August 1 - 2
July 1 - 2
June 1 - 2
May 1 - 2
April 1 - 2
March 1 - 2
February 1 - 2
January 1 - 2


2011
Music Awards
December 1 - 2
November 1 - 2
October 1 - 2
September 1 - 2
August 1 - 2
July 1 - 2
June 1 - 2
May 1 - 2
April 1 - 2
March 1 - 2
February 1 - 2
January 1 - 2


2009
December 1 - 2
November 1 - 2
October 1 - 2
September 1 - 2
August 1 - 2
July 1 - 2
June 1 - 2
May 1 - 2
April 1 - 2
March 1 - 2
February 1 - 2
January 1 - 2





The Magical History
of the Great
Brora Distillery
1969 - 1983




All the linked files (mp3, video, html) are located on free commercial or non-commercial third party websites. Some pictures are taken from these websites, and are believed to be free of rights, as long as no commercial use is intended.

I always try to write about artists who, I believe, deserve wider recognition, and all links to mp3 files are here to show you evidence of that. Please encourage the artists you like, by buying either their CDs or their downloadable 'legal' tracks.

I always add links to the artists' websites - if any - which should help you know more about their works. I also try to add a new link to any hosting website or weblog which helped me discover new music - check the column on the right.

I almost never upload any mp3 file on my own server, except when dealing with artists I personally know, and who gave me due authorizations, or sometimes when I feel a 'national' artist deserves wider recognition. In that case, the files will remain on-line only for a few days.

I do not encourage heavy consumption of alcoholic beverages, nor dangerous motorbike riding. But life is short anyway...

As they say here: 'L'abus d'alcool est dangeureux pour la santé - à consommer avec modération'
Leave feedback


Copyright Serge Valentin,
Nick Morgan,
Kate Kavannagh
2002-2013







May 19, 2013

---

Tasting three excellent new Teaninich 1973

There's been quite a few old Teaninichs around in recent months and I've always found them interesting. I also like the fact that the strength is so low, no need to fiddle around with water, spoons or pipettes, but won't the whiskies be weak? Le's see...

Teaninich 39 yo 1973/2013 (40.1%, The Whisky Cask, bourbon, cask #6068)

Colour: gold. Nose: lovely! Yellow flowers, nectar and pollen, fresh sultanas, ripe apples, greengages, Sauternes, orange blossom and vanilla crème. Impressive freshness, it's all playful and superbly fruity. Let's only hope the palate will stay the course. I cannot not think of some similarly aged Benriach. Mouth: sure the oak shows up, and it's even quite green and tea-ish, but the fruits are big enough to make the whole enjoyable and still fresh and lively. Also funny notes of camphor and eucalyptus, rosehip tea... It's actually got something of some old Irish pot still. A little incense and cedar wood as well. Finish: shortish but clean, while the oak hasn't got any louder. Some lemon balm in the aftertaste. Comments: only the slightly oaky arrival on the palate makes it lose two or three points in my book, otherwise it would have been a sure 90.

SGP:551 - 88 points.

Teaninich 40 yo 1973/2013 (40.4%, The Nectar of the Daily Drams)

Colour: gold. Nose: we're very close, finding differences is tough. Maybe a notch less sultanas or other round aromas and rather more grassy tones. Otherwise just as fresh and pleasantly vibrant. The very low natural strength has no impact so far. Mouth: same whisky as above now, I cannot find any differences and believe me, I'm trying hard. Finish: maybe this one is a notch grassier? A little more green tannins? Maybe not. Comments: same as above, a pretty miraculous old whisky.

SGP:551 - 88 points.

Teaninich 40 yo 1973/2013 (42%, The Whisky Agency, refill sherry hogshead, 213 bottles) Colour: gold. Nose: we're obviously very close again. Sultanas, plums, sweet white wine, maybe honeysuckle... Lovely, lovely... Mouth: same as above. Maybe added touches of coconuts but I may well be dreaming - or need holidays. Finish: same. Maybe a little more white pepper. Comments: scratching my head. Anyway, this consistency after 40 years is quite spectacular and its not the first time this happens. That was a quick session! ;-) SGP:551 - 88 points.

Check the index of all Teaninich I've tasted so far

Today:

FOLK ROCK

. Performer: Vassar Clements. Track: Cream's anthem White Room.

Please

visit

his

website and buy

his

music

...

May 17, 2013

---

Two Tobermory, more quirky fun

Yes, let's have two independent Tobermory (ies?) today. One will be relatively young while the other one will come from the famed 1972 vintage that gave us so many stunning glories from so many Scottish distilleries.

Tobermory 17 yo 1995/2013 (54.9%, Single Cask Collection, bourbon hogshead, cask #699, 251 bottles)

Do we have to expect a porridge bomb? Colour: white wine. Nose: interesting. I know interesting often sounds like a death word but it's not here. The first thing that's very obvious is that this is no porridge bomb, no beer bomb and no yeast bomb, although there is a little bit of all that. No, what's quite striking is the freshness and, above all (so to speak), the coastal side, with sea breeze, iodine, fresh oysters… It's even a little ledaigy, maybe it was a 'transitional' batch between Ledaig and Tobermory? Pure speculation… Also graphite oil, linseed… With water: became more mineral and still not much yeast. A youngish Tobermory that's not feinty/yeasty at all! Mouth (neat): hey hey! Lovely lemony arrival, with a good acridness – provided you like that as much as I do – and a feeling of these high-end mescals from Del Maguey, between olives and capers. Splendidly unsexy, I'd say. With water: sweeter, rounder, but all this lemon remains there. Actually more grapefruits now. Finish: long, rather more briny. Very good. Comments: very good indeed, quite a surprise I have to say. Perfect coastal style with, maybe, a Clynelishopultenesque side. Oh, forget about that.

SGP:452 - 88 points.

Tobermory 39 yo 1972/2012 (49.9%, Alambic Classique, oloroso sherry cask, cask #12307, 139 bottles)

The small German bottlers Alambic Classique have always had some great old Tobermories and Ledaigs. Oh and 1969 Port Ellen but that's another story… Colour: mahogany. Nose: ah yes, we're between Kikkoman sauce and old balsamic vinegar, that was to be expected. Also a lot of old rancio, old-Cognac style, a lot of old leather (say WWII flying jacket – whatever), old Bourgogne, cigars, old walnuts, pipe tobacco, cherry liqueurs… All that is quite superb. Chocolate (no, not old). Let's try it with water: as often, it's the meatiness and the walnuts that grew bigger. Superb now. Mouth (neat): there is a feeling of sipping some kind of oak decoction but that won't last for long since there are also beautiful sweeter spices, bitter oranges, bitter chocolate and then bags of cumin and cloves. Not the easiest old dram, especially because there's more and more salt coming to the front after a few minutes, but it's really a… a… well, a style of its own. With water: sure the oak is loud but balance is kept, thanks to the not-so-drying spices and all the tiny tertiary notes that keep appearing. Kumquats, caraway, cocoa, lime, black cherries, more walnuts. Nah, yeah, it does become a little too drying after a while but we've seen worse, haven't we. Finish: medium, really drying now. Sawdust, strong tea and cocoa powder. It's the weakest part, as often with very old whiskies. Comments: probably a little past its prime, with a wood that already took control, but it's still a kind of moving old whisky. Coz they don't make them like this anymore… (wot?)

SGP:372 - 85 points.

May 16, 2013

---

Trying four 1997 Clynelish, or the joys of consistency

1997 was a good year at Clynelish and it's always a joy to try these zesty, nervous and often very mineral drams. Especially when you're a lover of genuine Alsatian Riesling… But warning, there can be lame ducks…

Clynelish 15 yo 1997/2012 (46%, The Coopers Choice, sherry butt, cask #9112, 360 bottles) Colour: gold. Nose: fresh and zesty but the (light) sherry tends to make it lose a part of that freshness in my opinion. It's also a tad too butyric, so not my favourite 1997 Clynelish so far. It's got something slightly sour in the background, even if there are also nice whiffs of menthol, which I enjoy. Mouth: I like this better. The candy sugar blends well with the moderately waxy profile, we're also having a little white chocolate and then this feeling of limoncello that we often get in youngish Clynelish. A little Demerara sugar. This is good. Finish: rather long, candied again. Crème brûlée in Clynelish? Peppery aftertaste. Comments: maybe it's a notch unlikely, and the nose may well not be very typical, but it remains a very fine, full-bodied dram. SGP:451 - 81 points.

Clynelish 15 yo 1997/2012 (53.2%, Chester Whisky, bourbon hogshead, 197 bottles) Colour: white wine. Nose: mineral and waxy, a tad paraffiny as well, which may not be absolutely great here. Whiffs of sea water, then grass and maybe agaves. With water: nah, now its great, it just needed to swim a bit. Shoe polish, rocks and lemon. Mouth (neat): yeah, a crisp, zesty, precise, full-bodied Clynelish that takes no prisoners, as they say. Big lemon, wax and… Riesling. Just wee touches of bubblegum as well. With water: no more bubblegum, rather kumquats and bergamots. Finish: long, clean, pure and fresh. Comments: I won't wax lyrical ;-). There are (even) better ones out there but this one is just great. SGP:362 - 87 points.

Clynelish 14 yo 1997/2012 (54.8%, Whisky Tales, cask #6473, 120 bottles) Colour: straw. Nose: same as above, only a notch crisper, maybe… With water: same comments. Superb nose. Mouth (neat): again, almost the same whisky as above. I won't copy-and-paste everything, mind you. With water: same. Maybe this one's a wee notch rounder and sweeter? Maybe the cask was a tad more active? Finish: same comments. Comments: same ballpark, obviously. No reasons to score this differently. SGP:462 – 87 points.

Clynelish 14 yo 1997/2011 (55.5%, Berry Bros & Rudd, USA, casks #4654-61) Colour: straw. Nose: there, almost the same whisky again. Good, maybe this one is even more mineral and crisp than the others… Maybe a notch grassier as well. With water: no, it's just the same whisky as above. Variations are infinitesimal. Mouth (neat): same as the other ones. Maybe a tad fruitier? I seem to find strawberries and pomegranates. With water: indeed, it's a little fruitier now. Goes well. Finish: it's actually got a Tasliker-y side. Excuse me. So a little more pepper. Comments: fruitier at times, sometimes a little rougher… Ah, the joy of tasting 'remote sister casks'! Even if these babies make you scratch your hair a bit. SGP:462 - 87 points.
(and thank you, Todd)

May 15, 2013

---

Two Tullibardine and no finishing

Tullibardine was probably a little understated in recent years and I have to say that some older bottlings haven't really convinced me, either the spirit was a little unlikely (feinty/dirty and soapy at the same time, which takes the biscuit, ha ha), or the wood/wine influence was too strong. Having said that, I've heard that things have much improved in very recent times, so this is a good occasion to have another go at the distillery, with two brand new official expressions. There are also new wine-finished NAS bottlings – you know, Sauternes, Bourgogne and such - but I think we'll manage to avoid them. Hurray!

Tullibardine 'Sovereign' (43%, OB, +/-2013)

Another new no-age-statement malt whisky, from first fill bourbon, apparently. Don't we expect young age and bags and bags of vanilla? Colour: straw. Nose: bags and bags and vanilla (well, it's no vanilla bomb, don't get me wrong), on a soft and unexpectedly clean malty base. The use of first fill American oak worked pretty well, there's no excessive coconut or ginger and there are even pleasant touches of rocks and wool under the rain. Also freshly broken branches. Mouth: no weakness at 43%, notes of both overripe and fresh apples, some cider, a little ginger, maybe cardamom and cinnamon (typical freshish oak), quite some pear eau-de-vie, barley water and sugar and then more bitter herbs, probably from the oak again. Finish: rather long, on walnuts and raw malt, with cinnamon in the aftertaste. The oak speaking. Comments: the older official no-vintage – and sometimes vintage - Tullibardines used to gather scores ranging from 60 to 70 in my book. This is another world, although we'll probably have to try the older ones to find… err, more sovereignty.

SGP:441 - 78 points.

Tullibardine 20 yo (43%, OB, +/-2013)

Also from first fill bourbon casks, it seems. Colour: gold. Nose: the 'American' vanilla is obviously more intense than in the Sovereign but the maltiness in the background is big enough not to make this baby smell bourbony, it isn't at all. We're rather on leaves, white chocolate, tobacco, fresh almonds and walnuts, grass and just a wee dirtiness (notes of fermentation, beer, yeast) that goes quite well in this context. Adds bigness. Also touches of coconut oil this time, as well as 'yellow' flowers such as dandelions. Mouth: this is different. Less clean, young and classic than the Sovereign, it's got these slightly unlikely notes that used to be found in old bottlings. A wee feeling of burnt plastic and stout for a while, but then there's more honey and chocolate, together with ginger, bitter oranges and a slight Chartreuse-y feeling. A little walnut liqueur too, I quite like this palate, it's got some personality despite the use of first fill casks. Finish: rather long, with an oiliness and more ginger. Comments: I think it's a very encouraging bottling. Nothing to do with the unlikely older versions.

SGP:461 - 80 points.

May 14, 2013

---

1982-1969, one of our last true Port Ellen verticales, I'm afraid

A Port Ellen verticale is something that'll become harder and harder to do, because there seems to be fewer and fewer new expressions around. Bottlers have kept bottling their 'very last PEs' for at least 15 years but it seems that they're not lying to us anymore. So this may well be one of our very last PE verticales, although I'm sure we'll always manage to find one or two yet-untasted bottlings to try. But organising more than one or two more true verticales in the future? Not too sure… So it may be better to switch to economy mode today and to only have four of them, including a brand new one for a start.

Port Ellen 1982/2013 (59.5%, Malts of Scotland, Warehouse Diamonds, sherry hogshead, cask #MoS 1306)

A brand new one indeed. I think many whisky lovers remember the amazing Glengoyne 1972 from the same series. Colour: dark gold. Nose: the notes of tobacco and leather from some rather dry sherry (wood) associated with a tarry and coastal PE, even a tad rubbery: imagine some kind of fruitcake eaten on a fisherman's boat in the middle of the ocean. Maybe better not… Seriously, this is rather brilliant, balance is perfect, it's got a crisp coastal profile but also some more rounded notes of figs and dates as well as a little camphor, as often with old Islays. With water: gets narrower and more coastal at the same time. Brine and sultanas plus much, much less tar or rubber. Although, after a few more minutes, some exhaust fumes do come out… Mouth (neat): huge yet crisp and sharp, very lemony and briny at this point. The sherry seems to bring a leafiness again but this is too strong, water is much needed. Cough, cough… With water: very dry, tarry, peppery… Plenty of old walnuts, tar liqueur, then more lemon, mile and kippers. Classic and not easy. Finish: long, with even more lemon. Some brine too. Bitter oranges in the aftertaste. Comments: we're between too worlds here, it' not as crisp as the 'refills' such as most officials and it's not as heavy and rich as the sherry monsters (DL, old JMcA and such). In a way, it's less spectacular but maybe better balanced.

SGP:467 - 92 points.

Port Ellen 23 yo 1978/2001 (50%, Douglas Laing, Old Malt Cask, sherry finish, 764 bottles)

I'm asking you, who would still do a six months finishing on a PE these days? And even reduce/dilute it? How customs change with the times!… Colour: white wine (sherry finish, really?) Nose: obviously younger and rougher, with more barley, muesli, soot, ashes, coal smoke and then a little dill. The sherry influence is highly symbolic, I simply don't manage to detect much sherry to tell you truth. Or I am very tired. Anyway, it's a raw and clean PE, almost fully naked, as its colour suggested. With water: same, no changes. Perhaps more grapefruits and almonds. Mouth (neat): a little shaky at first sips, with a soapiness that's a little disturbing. Paraffin, a little lavender, then more lemon… Something a little metallic as well (silver spoon). The rest is perfect PE but the metallic soapiness is a little strange. Maybe water will kill that. With water: doesn't swim. The weirder parts got louder. Lemon juice from a silver tumbler? Finish: rather long but these notes of plastic and soap just wouldn't go away. Comments: Douglas Laing have bottled dozens and dozens of better PEs, if not hundreds. Not an opinion, a fact.

SGP:365 - 78 points.

Port Ellen 1977/1991 (59.7%, Gordon & MacPhail, Cask Series, cask #2017)

This is pretty young, maybe not even 14 year old. I've tried very little 1977 in the past, one Signatory, one Milroy, the famous Turatello, one DL and that's pretty everything. Colour: gold. Nose: we're somewhere between the two previous ones. There seems to be some kind of leafy and leathery sherry but the very high strength makes it difficult to nose. Harder than the new MoS in any case. I seem to detect some wonderful almondy tones, though. Maybe also fresh truffles – and no that's not s*****r. With water: truffles indeed, brand new rubber boots, burning oil and more tar. This suggests a great palate… or a catastrophe. Mouth (neat): no. A weird PE, full of plastic and even more soap than in the DL. Ultra-hard so far, let's pray. With water: no way. Finish: dry, rubbery, bitter and, sadly, long. Comments: some obvious flaws, even if some parts were great in the nose, which is why I won't be too harsh with my score. Who needs scores anyway… Well, I like scores better than verbal diarrhoea, I have to say ;-). Anyway, I think this is a good example of the old days' inconsistency. G&M had some utterly stunning PEs and yet they would have also bottled this lame one. In a way, it used to be less boring, the whiskies were all cheap anyway and risks could be taken ;-).

SGP:276 - 72 points.

Port Ellen 1969 (63.1%, Gordon & MacPhail for Donini, +/-1980)

This is pretty young too! And very rare... A 1969 for Intertrade had been an absolute killer in my book (WF 96) while another one bottled at 62.2% wasn't bad either (ha, only WF 94). Not to mention the CCs brown label and other wonderful 1969s (Silver Seal, DL for Alambic…) So nutshell: this should be fab. Colour: gold. Nose: kah-baaam! Massive yet ultra-fresh, not far from the 1977, only even punchier. It's probably great but the important word is probably, no chances are to be taken with our noses. Careful! With water: there's a little wine vinegar, plenty of motor oil, lemon, some kind of smoked cheese or maybe even gym socks, new tyres and a new box of rubber bands. Highly unlikely and even perverse but absolutely spectacular. Oh, and fumes as well. Mouth (neat): absolutely immense, this baby hits you between your eyes like Muhammad Ali on steroids. Oh forget. Stunningly massive and powerful, one of the most powerful whiskies I've ever tried. While I'm still alive, let's try it with water: a bed of lemon, oysters, seaweed, iodine and liquorice. One of the purest PEs you could find. Well, try to find one! ;-). Finish: endless, brinier, smokier and, above all, very kippery. Comments: a totally extreme whisky, fabulously sharp, chiselled, concise and simply implacable. It's obviously less complex than the older ones such as the officials, but this narrowness is actually an asset with 'dry white' whiskies, as long as no single tiny flaws show up. Absolutely immense and almost Wagnerian. Yeah, that would rather be Verdi.

SGP:467 - 96 points.

And now a little bonus… (tasted two days later, this one wouldn't have survived after the very powerful 1969)

Old Guns (43%, OB, blend, Low Robertson, 1970s)

Low Robertson & Co were holding Port Ellen's license, so there must be some young PE in there, let's try to find out... Colour: pale gold. Nose: ah yes, this tar, this smoke, this 'good' rubber and these notes of motor and almond oils blended together… You just can't miss it. There's also a little sea water and then smoother tones of camphor, milk chocolate, vanilla and apple pie. No big monster but indeed the main base malt should have been PE. Mouth: this time this is extremely peaty, quite brutal, very briny and salty, ashy, sooty, lemony… There must be at least 30% Port Ellen in there, if not much more. Also notes of sardines or anchovies in brine, kippers… And plain sea water! It's actually more coastal than many a Port Ellen. Finish: quite long and always very briny. A lot of salt in the aftertaste. Comments: a spectacular beast, I guess the good people who would have bought this while expecting some good average blended Scotch may have been very surprised. It's pure smoky brine.

SGP:356 - 86 points.

(Grazie mille to Geert, Konstantin and Diego)

Today:

JAZZ

. Performer: Yo la Tengo. Track: Sun Ra's Nuclear War (version 3).

L

o

ts of LOLs, do Yo la Te

ngo come from Saturn too?

Please

visit

the

ir website and buy

their

music

...

May 13, 2013

---

Let's have two Balvenies that I've always enjoyed but that I haven't tasted since, er, their 2004 versions. What's more, one of them is now bottled at a much higher strength.

Balvenie 21 yo 'PortWood' (47.6, OB, +/-2012)

This baby used to be bottled at 40% vol. in the olden days but I think it used to be one of the biggest malts ever bottled at 40% ;-). WF 86 back in 2004. Colour: full gold with apricoty hues. Nose: what's quite striking is the mint that comes through right at first sniffs, or rather the rubbed cassis leaves. Those play first violin for quite a few seconds, before the expected Balvenieness starts to appear, with ripe plums, quinces, nectar, wild flowers (dandelions) and quite some brown sugar (cassonade, crème brulée). A leafier Balvenie altogether, I'm not 100% sure yet it's as great as it used to be when it was lighter (yeah, amazing). Mouth: I hate to write that but maybe it's a little too strong, as if the higher alcohol clashes a bit with all the red and black berries from the Port. It tastes kind of slightly overcooked and kirschy but other than that, it's very fine, quite jammy, becoming a little smoother and rounder. Again a leafiness as well. Finish: long, maybe a tad undecided so to speak. Juicy peaches. Comments: very good, obviously, but I feel that in this version, the Port and the spirit are fighting together, not unlike two fruits that shouldn't go into the same fruit salad. Maybe mirabelles and cassis?

SGP:651 - 83 points.

Balvenie 30 yo 'Thirty' (47.3%, OB, +/-2013)

I always loved the Thirty. The strength hasn't changed, it's always a cask-strengthish 47.3%, in true William Grant fashion. I think I also had it at the World Whisky Awards 2013. Colour: full gold. Nose: oh, this is so much more to my liking on the nose. Pure honey, really. In my experience almost all official Balvenies are honeyed (especially the old ones) but this is actually even more honeyed than honey. You may add a few very ripe apricots and yellow plums (mirabelles). Enough said. Mouth: superb, punchy yet silky, extremely honeyed and jammy, with some brown sugar and fudge coating the whole. I love this richness that never becomes 'too much'. Vanilla-infused acacia honey like a good friend uses to make. Finish: long, smooooth, rounded, honeyed, with a little orange and mint in the aftertaste that keep your palate as fresh as a baby's. Comments: perfect, one of my favourite honeyed Speysiders (as opposed to the sherried ones).

SGP:641 - 91 points.

Pete McPeat and Jack Washback

Today:

SOUL

. Performer: Ben Sidran. Track: a funny little song we may need when seeing what's cooking at some whisky distilleries (I mean, wrt prices). Listen to this ;-).

Please

visit

Ben Sidran's

website and buy

his

music

...

May 12, 2013

---

Hills and rollercoasters in Dufftown

Yeah a silly headline again. There's a shiny new old Dufftown by Scotia Royale, a fairly new independent bottler who seems to like unlikely packaging ;-). We've barely tried 20 Dufftown on WF so it's a good occasion to have two or three other expressions, starting with a little aperitif from days gone by. With all these new whiskies, I'm afraid we're starting to neglect all the old bottlings we still have to taste. That's bad!

The Dufftown-Glenlivet 10 yo (40%, OB, Bell's, +/-1985)

I've tried several old official 8s but never this 10. Colour: light gold. Nose: nice old style grassy Speysider with some OBE starting to show. Wee metallic touches and a little cold tea, then overripe apples and hay, and then a slightly dirty meatiness that's not too entrancing – to say the least. Quite some cardboard too. After fifteen minutesm: some much nicer notes of shoe and metal polishes, typically 'OBE'. Mouth: hey, this is big! Surprisingly complex, with some menthol and overripe apples at first sips, then more cough syrup and, well, more apples (with thick skin!) Some kind of herbal liqueur as well, esp. Bénédictine, then wee touches of bananas flambéed… A very good surprise on the palate, really. A big, fat old style malt! Finish: pretty long, full and wide, slightly greasy and oily. Comments: as I said, a very good surprise. I believe these bottles are very cheap at auctions (hint, hint).

SGP:462 - 86 points.

Dufftown 13 yo 1978 (59.6%, James McArthur, +/-1991) Colour: almost as white as water. Nose: new-make-y indeed. Plain porridge, boiled cereals and cut grass, that's all. Maybe cherry juice. The cask must have been extremely tired. With water: whey, baker's yeast, porridge again… And plain wort. Mouth (neat): aaargh… There were absolute stunners in this series but this is ugly. Extremely raw, extremely bitter, extremely hard to swallow. Plastic. And that's not only the high strength… With water: nope. Plastic and various chemicals, paraffin, waxes and oils… No good in this context. Some prettier lemony notes after a few minutes but that's too late. Finish: long and very kirschy. Raw spirit. Comments: yeah yeah, the good old days… ;-). In a way, it's fun. For the records, as they say.

SGP:231 - 35 points.

Dufftown 34 yo 1978 (55.8%, Scotia Royale, sherry, 172 bottles, +/-2013)

I think it's Glen Catrine (Loch Lomond) behind this newish independent bottler. Colour: full gold. Nose: well well well… It's quite hard to pin down, there's something metallic again, just like in the old 10, notes of chestnuts, old polished wood (and varnish), some meat or rather cured ham, old books, a little camphor, quite some paraffin… All that is a tad wobbly and unlikely in my opinion, but water may work. With water: plenty of old wood, almost rotten. Kind of perverse (the BBC would like it – err, no, apologies…) Mouth (neat): a very difficult one. Heavy oak, heavy liquorice, heavy coconut (serious) and concentrated Jaegermeister. What is this? With water: bitter and acrid. Finish: long and bitter. Way too much wood. Comments: sure even bad whisky is still pretty good but here, I do not quite understand. This shouldn't have been bottled as a single cask and that's no opinion, it's a fact. There. Now, it's still much more interesting than the other, younger 1978. It reminds me of a 1978 by Jack Wiebers that used to share the same characteristics but that was much, much better balanced and actually pretty excellent. As soon as a whisky loses balance, things can go very wrong.

SGP:381 - 55 points.

I think we need a recovery dram. This older one should do the trick…

Dufftown-Glenlivet 21 yo 1958/1979 (45.7%, Cadenhead, black dumpy)

Colour: light gold. Nose: the old 10 with more oomph. Extreme polishes and waxes, old toolbox, pu-erh tea, earth, mushrooms, leaf mould… I'm sure you see I mean. Very 'ancient' and typically 'black dumpy'. Mouth: fab herbs and all the liqueurs made thereof. Old dry sherry, walnuts, cider apples, hints of vegetables (asparagus? We're now well into the season so that MUST be asparagus – haha). Also huge feeling of shoe polish, another typically 'black dumpy' descriptor in my experience. Finish: long, dry, waxy, herbal and metallic. Sounds awful but it's not. Comments: to be honest it's a dry style that may not please everyone but I'm stirred whenever I come across such a bottling. Nah, let's not exaggerate, there used to be (even) better ones.

SGP:362 - 90 points.

Dufftown 40 yo (45.3%, OB, +/-1980)

This one was probably distilled around WWII, maybe even before the war. Colour: deep gold. Nose: it's the fruitiness that strikes first, with a profile that's not without remind us of the older Bablairs. Some bananas, butter pears, papayas… There's also quite some almond oil and a faint sourness (cider apples) as well as a little mint. Some custard as well, butterscotch, hints of quinces… It does not show much age I must say despite a very discreet touch of iron. A lot of refill wood, probably, and little sherry. After a few minutes: more stewed fruits. Mouth: old style! Sweet, fruity and grassy at the same time, starting on bags of fruit peelings, apples, bananas… Then blood oranges and quite some bitter herbs (cinchona?) from the oak I guess. Rocket salad and green tea. The power is perfect. Too bad it becomes a tad drying after a few seconds, rather too much on over infused tea. Finish: medium long, with the oak coming even more to the front. Wheelbarrows of cinnamon and green tea. Also something pleasantly lemony. Comments: a very interesting 'old old' malt whisky. Very pleasant profile but I think it's pretty much out of fashion.

SGP:471 - 85 points.

Phew, this session was quite a rollercoaster. (and thank you, Konstantin and Heinz).

Today:

PROG ROCK

. Nah, I shouldn't post this on WF, but Andrew Latimer's guitar can be unbeatable. Performer: the good old Camel. Track: For today.

Please

visit

their

website and buy

their

music

...

May 10, 2013

---

True malternatives? Five very old grains.

There are les and less very old malts available today, apart from, it seems, a few 'Ts' (Tomintoul, Tomatin and such) but there are still some very old grains. Most remain relatively cheap for their ages, but even more than with malts, it's important than the oakiness remains mild in my opinion. Let's have a few today and see what gives…

Invergordon 40 yo 1972/2012 (40.5%, Sansibar, 155 bottles)

Colour: pale gold. Nose: prototypical old light grain with plenty of vanilla, white chocolate and coconut as well as whiffs of pencil shavings and a few nectary flowers. In other words, we're very close to some very old light bourbon, which I've never encountered to tell you the truth, so I'm only imagining here. Anyway, a nice and harmless nose, fresher than expected. Mouth: easy, fresh and fruitier than expected. No big oak – that's good – and rather plenty of herbal teas (honeysuckle, chamomile, lime tree) plus the expected vanilla and just a little strawberry jam. I really like this freshness I must say, even if the whole remains very harmless. Good mouth feel, though, it isn't tired at all. Finish: a little short but that's normal. Some cinnamon in the aftertaste but that's normal too. Comments: such a low strength at CS is usually scary and suggests some weak and woody old spirit. It's not the case at all here, but warning, this dangerously drinkable. One of my favourite old grains from last year.

SGP:630 - 88 points.

Invergordon 1973/2012 (42%, Malts of Scotland, bourbon hogshead, cask #MoS 12063, 135 bottles)

Colour: gold. Nose: in spite of the darker colour, this one is actually less vanilla-ed/bourbony, and even a little mineral and grassy. Just wee touches of mint as well, from the wood. So less aromatic globally and even lighter. Probably not a nosing grain but there aren't any flaws… Mouth: the oak's much more pronounced than in the 1972, there's more walnut skin and strong tea as well as more mint, which usually goes along. Still very good but it's probably not one of my favourites. Finish: rather young but there's always this feeling of walnut skin. Mentholated aftertaste. Comments: I quite like it but I feel it's becoming a little unbalanced. The easiness of the 1972 does it quite some harm. BTW, we haven't seen any new old sherried Invergordons lately, have we?

SGP:560 - 82 points.

North British 1962/2013 (41.5%, Malts of Scotland, bourbon hogshead, cask #MoS 13017, 85 bottles) Colour: full gold. Nose: this time we're a little closer to some old rum, with touches of sugar cane (obviously) and coconut again. Also apple skins but the whole remains light and moderately fragrant. The Sansibar remains the most aromatic. Mouth: ah, this is interesting! More notes of rum, oranges, grapefruits, touches of tropical fruits (passion fruits and mangos), a funny feeling of Schweppes and Campari (bitters from the wood), some cardamom and cinnamon… The oak's quite obvious, just like in the Invergordon by the very same excellent bottler, but the spirit has much more to say and balances it. A characterful old grain – and I really enjoy the Caribbean side. Finish: medium, with more coconut and cinnamon. Arranged rum. Comments: fun fun fun. A tropical Scottish grain? SGP:651 - 89 points.

Port Dundas 1965/2012 (43.6%, Scott's Selection)

Robert Scott always had some interesting very old grains… Colour: gold. Nose: very discreet and more austere than all the others. Some sawdust, pencil shavings, with just small amounts of coconut, vanilla, cut grass and banana skin in the background. Not a lot happening, we're almost watching an Andy Warhol movie. After fifteen minutes, a little candy sugar comes out, it's becoming a tad less shy. Mouth: good attack, with some oak but it doesn't overwhelm the simple yet pleasantly fruity spirit. More western garden fruits than tropical ones this time, I get apples and ripe plums. A fine drop that reminds me a bit of some much, much younger Jameson. Finish: medium length, with a little more corn syrup. A little leather and herbs too. Comments: yeah, a fine drop, but probably not unforgettable. The spirit is a little shy in ly opinion.

SGP:440 - 82 points.

Girvan 47 yo 1964/2011 (48.7%, Riegger's Selection, bourbon, cask #86, 189 bottles)

Colour: light gold. Nose: it's a fairly grassy one again. A little varnish too. I have to say nosing these grains to try to detect more aromas is becoming tiring, most are rather silent, even when old. The palates are much more important than with malts – proportionally – in my opinion. So to act in accordance with what I just said… Mouth: together with the North British, they're the ones that are the most expressive but it's got many more youngish aromas, as if the oak was much less active. We're talking bubblegum, marshmallows, pineapple drops and such. Even rye, it's really starting to taste like some American rye after a few minutes or even seconds. Lavender and violet drops as well as aniseed balls. Fun! After more minutes, it's almost pastis? Right, I'm exaggerating… Finish: rather long, with more aniseed and more liquorice. Indeed, pastis. Comments: lots of fun in this old one, even if it's no perfect whisky.

SGP:740 - 85 points.

Today:

FUNK

. Performer:

Gaston

. Track: My dream.

A very hot and very un-WF tune

,

it's quite

implacable.

Recorded 1978. Please buy

this

hard to find music.

...

May 9, 2013

---

It is to be remembered that I'm no specialist of American whiskies at all, I just don't manage to try enough of them to 'keep fit', so to speak. Plus, heavy oak's not quite my cup of whisky. Anyway, today we'll have a very mixed bag of five of them, from big boys to craft distillers and from wheat and corn to rye… so this should be fun. Hopefully!

George Dickel 'Tennessee Whisky No. 12' (45%, OB, USA, +/-2013)

No need to introduce this baby I suppose. Colour: gold. Nose: fine and quite aromatic but the oak's spices, especially ginger, cinnamon and nutmeg dumb it down and make it too 'obvious' and monolithic, although there are also nice touches of orange marmalade. Also quite some vanilla, orange cake, caramel and coconut. Fully white-oak-driven, I'd say. Mouth: fine, sweet, not that mellow or smooth, with plenty of coconut, sweetcorn, pomegranates and pineapple at first sips, then more cinnamon and sweet ginger, bitter chocolate, dust. Does the job but the oak gets a notch too prominent in my opinion. Finish: medium, spicy and sweet. BBQ sauce, cloves… A feeling of sawdust in the aftertaste. Comments: fine and quaffable. I feel it's rather sweeter than last time I tried it back in 2011.

SGP:631 - 79 points.

The Notch 10 yo (46%, OB, USA, single malt, +/-2013)

A single malt from a craft distillery in Nantuckett called Triple Eight. Colour: straw. Nose: a funny nose, between butter, custard, porridge and sweet spices extracted from the oak. Some kind of spicy apple juice with a little mint and maybe angelica, this is very far from being unpleasant. Growing notes of tinned pineapples after a few minutes, it's all quite youthful. Mouth: a little harder, the oak took control and made it rather bitter while the spirit's a little too light to withstand the woody assault. No, wait, things are improving, some strawberries and Turkish delights are coming through, maybe cranberries. Really improves over time. Finish: pretty long, sweet, a notch more rye-y but I like these touches of pinot gris very much. Where do they come from? Comments: another good surprise from 'the world'. To think that I had never heard of Triple Eight before.

SGP:531 - 81 points.

Whistle Pig 11 yo (55.5%, OB, Canada/USA, straight rye, +/-2013)

Some kind of complicated story, it's actually Canadian spirit that's aged in Vermont in bourbon barrels, or so it seems (check update hereunder). Colour: gold. Nose: typical rye but with high oak content. Sawdust, vanillin, then lactones aplenty, with whiffs of geranium (flowers, not as much a problem as leaves or stems) and quite some lavender. It's big but not aggressive, thanks to the wood's roundness. With water: the rye comes out, together with some cologne, rosewater, sweet chilli… and oak. Very planky, not obligatorily in a bad way. Mouth (neat): very creamy, extremely spicy, with a huge oak impact. It's some spectacular oak liqueur. With water: same. Ginger liqueur, gin, overripe apples, touches of celeriac and a little earth or roots… Finish: long, on the same notes but most amazingly, it's not drying, which is a tour de force in this context. Comments: too much oak for me but it's probably perfect. It's just a matter of taste, as always. I had sips of the 10yo and I think I liked it better

SGP:641 - 78 points. PS:

interesting points by my compadre Davin there (published after I had done this session).

Balcones 'True Blue' (58%, OB, USA, Texas, +/-2012)

There are many different expressions from Balcones'. I've even seen the 'True Blue' also at 50% and at 63% vol. It's 100% blue corn. Colour: full gold. Nose: fudge, fudge, fudge and toffee, all over the place, then chocolate sauce, praline, Demerara sugar and a growing feeling of burnt caramel. The jury's still out at this point. With water: more ginger, more curry, more cloves, more caramel and more straight gin. Mouth (neat): high oak extraction, as much as in the Whistle Pig. More caramel here, more bitterness as well, its not quite drinkable when not diluted. So, with water: difficult to control, water brings more tannins, tea, apple skin, cardboard… Finish: quite long but this gingery cardboard from the oak is a little disturbing. Comments: I don't know… I loved the very unusual Brimstone (WF 85) but I'm not a huge fan of this one. Too young and too oaky for my palate, even if it's most probably flawless. Not quite my style, that's all – I had it at WF 65 the first time I tried it, 100% blind, so yeah, it improves. Ha!

SGP:641 - 70 points.

George T. Stagg (71.4%, OB, Buffalo Trace, Bourbon, bottled 2012)

This must be the latest Stagg. Colour: pale amber. Nose: not as explosive as I had thought, this is even kind of gentle, even if there are lots of pencil shavings and bags of vanilla. Water please! With water: we're now walking on a thin line that separates oranges from wood spices but there are also many more complex notes, such as roses, cardamom, coffee, Virginia tobacco, caraway or liquorice. Great nose once you manage to forget about the oak. Mouth (neat): a maelstrom of tropical fruits (pineapples first, then coconuts, mangos) and wood spices. A true whirlwind, a little hard to control and after a few seconds, you'd think some kinds of pliers have seized your tongue. Ouch! With water: this is easier. It's very rich, creamy, full of maracuja syrup, violet drops, aniseed, bitter orange marmalade and tangerines. Caraway seeds again. Finish: very long and even sweeter and fruitier. Jell-Os and Wrigley's Juicy Fruit and a lot of white pepper and coconut in the aftertaste. Comments: heavy stuff, excellent stuff. The sweetness is quite immense. Not quite old Willett but it's all very fine.

SGP:720 - 85 points.

Today:

NEW REGGAE

. Performer: they're from Jamaica and France and they're Winston McAnuff and Fixi. Track: Garden of Love

(something brand new, for once).

Please visit

the

website and buy the music

...

May 8, 2013

---

Tasting two Allt-A-Bhainne for the cause

Chivas' Allt-A-Bhainne is virtually unknown but as with all the understated distilleries, I'm trying to taste a few expressions every once in a while. Some good surprises can be found, but it's true that I don't know of any really stunning Allt-A-Bhainne. It's also true that it's a fairly young distillery (1975)…

Allt-A-Bhainne 18 yo 1992/2011 (46%, Mo Or Collection, bourbon hogshdead, cask #12, 460 bottles)

Colour: straw. Nose: a typical light, grainy and grassy style of Speysider, there aren't many fruits at first nosing, even if more and more cut apples come out after a few seconds, together with a little lemon and pears. Touches of wet limestone too, mown lawn, a little earth… It's all rather narrow but it's balanced and satisfying. Sauvingnony, if I may say so. Mouth: good, malty and fruity. A lot of muesli with drops of lemon and apple juice, then liquorice allsorts and marshmallows. It's a light spirit and the middle's a tad weak, it tends to drop quickly. Finish: very short, which is a little unusual. Ideas of lemon drops. Comments: it's fair and very honest malt whisky but nothing to write home about in my opinion. Would go well with ice cubes or even – oh horror – as a mixer. I guess the very excellent bottler needed to have some Allt-A-Bhainne since they've decided to bottle absolutely all Scottish distilleries, an impressive tour de force!

SGP:441 - 75 points.

Allt-A-Bhainne 20 yo (46%, Duthie's, 246 bottles, +/-2013)

No age statement but its probably a 1992 as well. Colour: white wine. Nose: lighter in colour but there's rather more oak in this one, especially vanilla. Less grainy and grassy notes, a little more fruit (same, apples and pears). Globally rounder and smoother – and fuller. Mouth: it's the same whisky as the Mo Or, only with more body at the arrival, but then there's more bitter grass, which isn't obligatorily better. Gets more and more bitter and grassy. A rather hard one in my opinion. Finish: rather long but very herbal. Bitter oak. Comments: every genuine whisky lover needs an Allt-A-Bhainne in his/her collection, so both bottlings represent good opportunities. Nah, drop that, it was very silly. Couldn't Chivas Bros come up with one or three excellent official 25yo Allt-A-Bhainnes? Even wee casks? It's for the cause!

SGP:361 - 70 points.

May 6, 2013

---

Tasting two extreme Amruts

Long time no Amrut! Agreed, a crying shame, so let's have two of them today and we'll go to the two extremes, from the oldest and possibly the sweetest official ever to the peatiest, or at least one of the peatiest independent versions.

Amrut 2004/2012 'Greedy Angels' (50%, OB)

This baby from two casks, #2800 and 2864, that gave only 86 litres altogether, so 144 bottles while 274 litres have been lost to the angels (but do they have angels too in India?) Probably wee 180l barrels since 86+274=360. So less than 25% have remained for us. Agreed, enough maths. Colour: full gold. Nose: gorgeously fruity and sweet, we're more or less in Sauternes territories here. Also reminds me of Jurrassian straw wine (vin de paille). Bags of sultanas, a little Muscat, vanilla, apricot jam or liqueur, then more sweet herbs (is that genepy? Wormwood?), crystallised pineapples and papayas. Plus, above all, only a slight oakiness (new planks), never strong. It's got something of an old honeyed Speysider, between old Caperdonich and Balvenie. With water: the wormwood comes to the front. The whole remains extremely clean. Plum pie. Mouth (neat): exactly in line with the nose, which does not happen so often. The only big difference is that we also have quite some liquorice here. Strong herbal tea with mint (forgotten in the teapot). Other than that, same Sauternes-y feeling, apricot jam, a little Grand-Marnier… Very rounded without being dull, very full, oily… With water: once again, little changes. Maybe the citrusy part becomes a notch more prominent. Pink grapefruits that add a great zestiness. Finish: that's where it's a little less impressive. A little short but it remains clean. In fact there isn't much happening anymore, but no worries at all. Comments: simply another impressive Amrut, tasting more like +/-25 year old on a 'Scotch' scale. But greedy Garudas! – although Garudas are more into snakes than whisky, aren't they.

SGP:651 - 89 points.

Peated Amrut (62.7%, Blackadder, Raw Cask, cask #BA14/2012, 282 bottles, 2012)

282 bottles at cask strength, that's much more and from a larger cask (hogshead) but this baby's been partly aged in Scotland. I doubt it's spent much time in Bangalore. By the way, age or vintage aren't disclosed anyway, which suggests a lot of, cough, cough, youth. Colour: gold (so it mustn't be too young). Nose: peat and vanilla and the other way 'round. Very straight, very simple and yet it's pretty flawless. And it's not even aggressive. With water: no changes, since it wasn't aggressive in the first place. Mouth (neat): wham! Peat and bitter herbs, an ultra-heavy liqueur. Oily mouth feel. With water: sweet peat, an even bigger herbal side, more liquorice, some juniper, some lemon zests. Remains very herbal and very liqueury (strong liqueurs), the peat bring more herbalness rather than smokiness here. Interesting! Finish: very long this time, ion the same junipery notes. Comments: quite a beast, probably not to everyone's liking but I'm quite a fan.

SGP:376 - 85 points.

May 5, 2013

---

World grains, three of them

Let's have a few grains from 'the rest of the world' as our friends the Scots are still saying. Three of them should do.

Bain's Cape Mountain Whisky (43%, OB, South Africa, single grain, +/-2013)

Apparently, this is the only African single grain. Colour: gold. Nose: starts quite fresh but as usual with young grain, there's a little varnish, cellulose and straight oak. As if the high strength at which the casks are usually filled with grain whisky creates more oak extraction. The spirit is rather silent here, but it's not an unpleasant nose, it's just very average. What many people call 'whisky' and indeed it smells of whisky (bravo, S.!) Also vanilla and coconut from the wood. Mouth: sweet, even sugary, very easy, very bourbony. Icing sugar, vanilla, pear sweets and then these big notes of coconut liqueur again. In other words, sweet oak all over the place. Finish: shortish but a little drying and kind of tannic. Comments: not much personality but a very easy, very harmless young whisky, so it's all fine, in a way. No flaws.

SGP:520 - 75 points.

Fuji Gotemba 15 yo (43%, OB, Japan, single grain, +/-2013)

This baby's very expensive, I've seen it at around 200 Euros or even more. Strange… Colour: gold. Nose: this is wider, with much more presence but again it's the wood that does all the work. Broken branches, maybe a little earth, some kind of coconut liqueur, freshly sawn pinewood and then bags of overripe apples. An interesting variant if you're into grain whisky and are looking for more, well, difference. After fifteen minutes: herbs, especially parsley coming through. Mouth: again, this is interesting and certainly more mindboggling than the average grain. Starts sweet and spicy at the same time, like some kind of mustardy bubblegum. Sounds horrible but it isn't. Beautiful notes of Muscat raisins start to take over after a few seconds, other raisins, some kind of very sweet and mild curry… All that before the oak becomes a notch too loud, as often. Finish: of medium length, always with this feeling of spicy bubblegum. Maybe the aftertaste's a tad too spicy and peppery, which the spirit doesn't handle too well. Some mint and pinesap. Comments: nice, unusual, characterful grain. Too bad it's so expensive (not worth the price if you ask me).

SGP:540 - 80 points.

Nikka 'Coffey Grain' (45%, OB, Japan, +/-2013)

Distilled from maize, not wheat. Colour: gold. Nose: this one is both less emphatic and fruitier, which is strange. More apples and oranges and rather less coconut and 'planks' than in the other ones. Also pleasant notes of honey and then more natural vanilla and custard. Maybe touches of litchis as well, roses, then a little more cinnamon. Quite fragrant and better balanced in my opinion. Mouth: this time it's losing points wrt the Fuji, simply because it's more syrupy, with this feeling of sweet oak liqueur, sucrose, corn syrup, sweet corn and such. Also touches of heavy sweet rum (Spanish style) and various tinned fruits. Rather too sweet for me but it's certainly well made and I know many other whisky lovers who love this. Finish: clean, pearish and less woody than the others, which is good of course. A little short but it's a style. Comments: perfectly well made, I'd say, so worth a good score in my book, although it's not quite my cup of mal… er, maize.

SGP:630 - 78 points.

Today:

LATIN SOUL

. Performer: the very crazy Tito Puente. Track: Watu Wasuri (1974).

Please buy

Tito Puente's

music

...

May 3, 2013

---

Tasting six much stranger ones

Strange or unusual does not necessarily mean bad, of course! These are drinks that simply do not fit WF's usual format. Liqueurs, unusual whiskies, other drinks… So yeah, we're pushing the boundaries today…

Snake River Stampede 8 yo 1999/2008 (80 proof, OB, Canadian whisky)

Bizarrely, the brand's official website states that 'Snake River Stampede Canadian Whisky is aged 8 years, then sherry is added. This process enhances the taste of Snake River Stampede Whisky and differentiates our whisky from our competition.' Strange indeed… Or do they mean it's a finishing? Colour: pale gold. Nose: it is not winey, there's no evidence of any excessive fiddling with sherry, and if sherry was ever 'poured' into the whisky, it was a small amount. Actually what we have a is a drier than usual rye, then rather dry fresh oak, ginger, grass and a little feeling of agave/mescal plus coconut oil. We're far from any big, in-your-face sweetness that can be found elsewhere in North America, this is all quite light. Mouth: loses points here, it's a rather rawish yet quite weak spirit coated with oak, lacking coherence and 'fullness'. It's not bad, it's just rather disjointed. Notes of fruit liqueurs, violets, coconut liqueur and a little limoncello. Also some cinnamon from the oak. Light body. Finish: rather short, liqueury and sugary. I do not get much sherry, if any. Or maybe it was PX or PX-style? A feeling of Southern Comfort (which takes the biscuit). Comments: in fact it's very honest whisky, but we're far from the brilliant Canadians such as Wiser's. It's got something of the regular Canadian Club in my opinion. Now, my experience with Canadian whiskies is very short so don't take my word please.

SGP:430 - around 65 to 70 points.

Raritas Diaboli 'Edition 2011/2012' (53.8%, OB, Slyrs, Germany, 1396 bottles)

It's a bit unclear whether this beautifully packaged whisky is all from Slyrs in Germany or a blend of whiskies from various other origins. Colour: amber. Nose: quite big but also feinty and rubbery at first nosing, with also some rancio, tar and then more and more brand new tyres, between rubber and that tar. Things tend to improve after two or three minutes, with more dry sherry (rather manzanilla), leather, tobacco and walnuts – and much, much less rubber. And after fifteen minutes, it's all very fine, with more raisins. With water: some fresh oak comes out. Ginger and cedar wood, cut grass, some honeydew... Mouth (neat): hot and gingery, which suggests very active oak. Spice mix for mulled wine, cardamom, Campari, raisins, walnut liqueur (Nusswasser) and touches of sweet chilli sauce. We're somewhere between a whisky and a liqueur but that's all pretty fine here. With water: not much changes except that it became a little more whisky-ish. Ginger in the front plus a little sucrose. Finish: quite long, on just the same flavours. A saltiness in the aftertaste, plus more pepper. Comments: quite diabolical but I found it interesting and even good, really good, even if it's quite heavy. Now, what's inside?

SGP:561 - around 79/80 points.

Audny 3 yo 'Series 1' (46%, OB, Agder Distillery, Norway, cask #39, 35cl 1750 bottles, 2012)

I think this is the first Norwegian single malt ever. It was matured in a sherry cask and I must say I like the name of the distillery manager, to us in France it just sounds like a character in a Jules Verne novel: Ole Puntervold. Colour: straw. Nose: guess what, we're actually not very far from the Canadian we just had, except that this Norwegian is rather cleaner and more aromatic. A very good surprise, with a little dill and celeriac – and celery -, freshly sawn new oak, fresh almonds, spring meadows, maybe fresh cultivated mushrooms, just touches of ginger (instead of loads like elsewhere) and then some mild honeydew. A very nice, very refreshing nose, quite complex at just 3. Mouth: less complex – that would have been a miracle – and rather more on lemon, with a grittiness from the wood in the back. I also get caraway, then quite some malt (Ovaltine), black tea and corn syrup. Ripe apples. Less fresh and zingy than the nose but still rather fine. Finish: rather short and a tad sugary. Not the best moment. Drops of ginger liqueur in the aftertaste. Comments: I'm not a huge fan of the palate but the nose was most to my liking, the whole being worth a good score in my book. Beats many young Scotch.

SGP:440 - around 75 points.

Citadelle Réserve '2012' (44%, OB, France, aged gin)

That's right, gin. The first and probably the last gin I'll ever try for Whiskyfun. Why am I tasting this one? Mind you, because it's aged, for six months in ex-Cognac casks. Citadelle belongs to Cognac Ferrand, a company that also makes the famous Plantation rums. Good products and good people - have you ever noticed that both usually go together? But warning, I'm no gin guy at all… Colour: pale white wine. Nose: err, gin, of course. Or rather a ready-made dry martini, with lemon instead of olives. The lemony side really comes out, and it's not really soapy – while I find many 'commercial' gins soapy. Juniper berries, then plenty of pine needles and just touches of rye and lavender, maybe also lilies of the valley. In short, a nice, complex freshness, Mouth: rather soapier now, but then again, I find all gins soapy. Limoncello, vanilla, light sweet oak, then something rooty/gentiany. A tad sweetish for my taste but I'm sure ice would make it just perfect. Finish: of medium length, rather more on, straight gin/genever. Right, juniper berries. Comments: as I said, I'm no gin guy but I'm pretty sure this is top-notch gin. It's got no raw alcohol (wrt usual gins) and even the soapiness is low. I have to say I may have another go at gin later in summer… I've got that funny one from Schwarzwald yet to taste (Monkey something).

SGP:570 - around 80 points.

Dunkeld Atholl Brose (35%, Gordon & MacPhail, Scotch liqueur, +/-2012) 'A luxurious golden blend of single malt whisky, honey and carefully-selected herbs.' Let's see… Colour: white wine. Nose: I like these noses, they remind me of my grandparents' spirit cabinets, with all these strange immediate-post-war herbal liqueurs that no one was touching anymore. It's a pleasant nose, resinous and heathery, we're navigating in piny territories. It also smells a bit of sugar and gets then medicinal, with quite some camphor and cough suryp. Not quite Laphroaig but… ;-). Mouth: not bad at all. Of course it's very sweet, sugary, kind of gooey, but there's plenty of honeys and bitter oranges while the herbs bring freshness. Touches of liquorice. I like how they kept a kind of freshness and managed to not make this as cloying as many whisky liqueurs. Finish: fairly long, becoming pleasantly chartreusy while the honey keeps playing first fiddle. Comments: I could get convinced to sip one or two glasses of this, even when there's also plain whisky around, but it needs to be cooled down.

SGP:770 - around 78 points.

Drambuie 'The Royal Legacy of 1745' (46%, OB, malt whisky liqueur, +/-2011)

'The world's finest & only cask infused malt whisky liqueur, a sublime interpretation of the original royal spirit enjoyed by Bonnie Prince Charlie in 1745.' Haha! Expensive stuff, around £130 a bottle. Colour: gold. Nose: much less fragrant than the D.A.B., less herbal, maybe more honeyed and raisiny, but styles are globally similar. This has also much more vanilla, not obligatorily an asset in this context. But hey, nobody noses liqueurs, I guess? Mouth: strong, punchy, much sweeter than Dunkeld Atholl Brose. Cloyingly sweet and burning at the same time. Juniper. Let's see if water works: nope, it became even more sugary. Finish: very long but makes you want to brush your teeth. Comments: a totally unbalanced drink in my opinion. There are some great things happening in the background – I'm sure – but the amount of sugar is so immense that they're almost undetectable. Even Coca-Cola tastes like fresh water if we're talking sugar. Anti-refreshing, or maybe one should have this with ten ice cubes per glass?

SGP:940 - around 50 points.

Sadly, no other drink can be had after that very pervasive Drambuie. Session over.

May 2, 2013

---

Tasting three official Bruichladdich

It was impossible for me to taste all the new Bruichladdichs by the excellent previous owners but now that it's all become quieter on the shores of the Lochindaal (maybe too quiet?), we'll try to catch up ;-). I especially have many old and funny 'valinches' yet to try but we'll do that later if you don't mind.

Bruichladdich 16 yo 'The Laddie Sixteen' (46%, OB, 2012)

The older 16 'bourbon cask' from 2008 was pretty much to my liking (WF 85). Colour: dark straw. Nose: Bruichladdich's light and fresh fruitiness goes well with active white oak and this nose proves that, as we have an easy and very clean mixture of light honey, ripe melons, fresh vanilla and lemon grass that's most pleasant and kind of Balvenie-ish, in a way, although this one has also some fresh coastal notes, rather more of them than in most other Laddies I could try (sea air). Very nice but maybe a notch less 'full and satisfying' than the new Ten. Mouth: starts on pears, with less creaminess than the Ten. It's also greener, a little less full, with a middle that's rather grassier and oakier than expected. Touches of candied ginger, a little angelica. Finish: medium length, with a faint saltiness. A little green tea – from the oak? Comments: the problem is the Ten that may overshadow this very nice, but a tiny-wee bit weakish Sixteen (in comparison).

SGP:441 - 83 points.

Bruichladdich 22 yo 'The Laddie Twenty Two' (46%, OB, 2012)

100% American oak. Colour: gold. Nose: one or too steps above the 16 but the styles are very similar, although this 22 has got more herbal tea, chamomile, honeysuckle and such on top of the melon, plums, vanilla, honey and sea breeze. Lovely soft and pure nose. Also fresh hazelnuts and a little marzipan. Barley water. Mouth: now we're talking! It's no gentle Laddie, and it's even got a little too many pears and pineapples (youth), but otherwise it's a rather perfect candied and toffee-ed Bruichladdich, with all the fresh fruits singing in the background. Baked apples and bananas, apricots and such. Touches of tea (breakfast), then lemon and a few drops of Cointreau. The American oak remains light and fresh, it's no vanilla-and-ginger bomb at all. Finish: medium length, rather more on fresh oranges. Blood oranges. Less salt than in the 16 but there is a slight feeling of salt. Comments: simply excellent. Love the fresh oranges.

SGP:541 - 88 points.

Bruichladdich 'Cuvée 407' (46%, OB, +/-2012)

This one was finished in some Pedro Ximenez casks. The nickname is 'La Noche Bocca Arriba'. Probably not Gaelic ;-). Colour: full gold with copper hues. Nose: greatest of news, it's not a heavy, fruitcaky, PX-ed whisky although one can feel it's more or less the same whisky as the 22 with an added (thin) layer of figs and sultanas. As often, the wine also added a leafiness that's not obligatorily a must in this context. Also discreet whiffs of wisteria blossom. Let's see what happens on the palate… Mouth: the PX is louder and this is some kind of ultra-fortified Banyuls or Rivesaltes or, well, sweet sherry indeed. Bags and bags and bags of sultanas in sync with a little tobacco and unexpected notes of bay leaves. Good body. Finish: rather long this time, grassier than the others. No more raisins, rather a lot of green tea (sugared) and quince jelly. Comments: a good cuvee. The whisky mustn't be very young, there's good maturity.

SGP:651 - 86 points.

April 2013

Favourite recent bottling:




Highland Park 15 yo 'Loki'

(48.7%, OB, Valhalla Collection, 2013) -

WF 92





Favourite older bottling:




Bowmore 1964

(43%, OB, Soffiantino, +/-1985) -

WF 94





Favourite bang for your buck bottling:




Glengoyne

15 yo (43%, OB, +/-2013) -

WF 87

---


Previous entries (archived)

There's nothing more down there...


News
powered by
Whisky Intelligence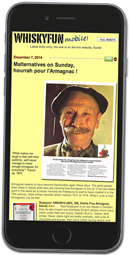 Read Whiskyfun's daily
posts
on your mobile