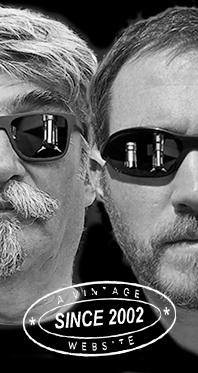 Tasting notes:




Whiskies

10,190
Others

632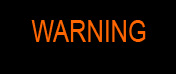 ....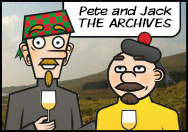 2014
November 1
October 1 - 2
September 1 - 2
August 1 - 2
July 1- 2
June 1- 2
May 1 - 2
April 1 - 2
March 1 - 2
February 1 - 2
January 1 - 2

2012
December 1 - 2
November 1 - 2
October 1 - 2
September 1 - 2
August 1 - 2
July 1 - 2
June 1 - 2
May 1 - 2
April 1 - 2
March 1 - 2
February 1 - 2
January 1 - 2


2011
Music Awards
December 1 - 2
November 1 - 2
October 1 - 2
September 1 - 2
August 1 - 2
July 1 - 2
June 1 - 2
May 1 - 2
April 1 - 2
March 1 - 2
February 1 - 2
January 1 - 2


2009
December 1 - 2
November 1 - 2
October 1 - 2
September 1 - 2
August 1 - 2
July 1 - 2
June 1 - 2
May 1 - 2
April 1 - 2
March 1 - 2
February 1 - 2
January 1 - 2





The Magical History
of the Great
Brora Distillery
1969 - 1983




All the linked files (mp3, video, html) are located on free commercial or non-commercial third party websites. Some pictures are taken from these websites, and are believed to be free of rights, as long as no commercial use is intended.

I always try to write about artists who, I believe, deserve wider recognition, and all links to mp3 files are here to show you evidence of that. Please encourage the artists you like, by buying either their CDs or their downloadable 'legal' tracks.

I always add links to the artists' websites - if any - which should help you know more about their works. I also try to add a new link to any hosting website or weblog which helped me discover new music - check the column on the right.

I almost never upload any mp3 file on my own server, except when dealing with artists I personally know, and who gave me due authorizations, or sometimes when I feel a 'national' artist deserves wider recognition. In that case, the files will remain on-line only for a few days.

I do not encourage heavy consumption of alcoholic beverages, nor dangerous motorbike riding. But life is short anyway...

As they say here: 'L'abus d'alcool est dangeureux pour la santé - à consommer avec modération'
Leave feedback


Copyright Serge Valentin,
Nick Morgan,
Kate Kavanagh
2002-2014





November 28, 2014

---

A bag of Bowmore part two

More Bowmore at lightish strengths from the sample library.

Bowmore 1990/2001 (46%, Caledonian Selection, decanter, cask #1055)

Another older bottling by a name we haven't seen for ages. Do they still exist? Colour: white wine. Nose: oh, a silent one! Not much happening… Maybe sunflower oil, maybe a little soot, maybe some beach sand, maybe some wet clothes, maybe a little grass… Hello? Mouth: a little better. This is mildly smoky – but very salty – Bowmore. Sour notes of apple juice, cider, a sootiness, ashes, lemon juice… In fact, this is almost like quaffing brine or seawater. I'm missing the gherkins. Finish: medium length, extremely salty. Salt playing with your lips, that's fun. But other than that, I wouldn't say there's much. Comments: one for lovers of very salty whiskies. Reminds me of those old stories about barrels rolled in the sea from puffers to the distillery or the other way round. But that was before 1990, wasn't it!

SGP:354 - 78 points.

Bowmore 21 yo 1989/2012 (46%, The Maltman)

We're starting to approach the difficult years here, let's be careful… Colour: straw. Nose: hurray from Hurray's! No lavender, no geranium leaves, no chemical violets, rather a clean mild coastalness (!) We're well in the style of the 1990s, with a lot of seawater and only a mild smoke. Some graphite oil as well, a little linseed oil, a few oysters… All fine. Mouth: big Bowmore! Salted almonds, lemon juice, litres of brine, but not a load of peat, once again. A little horseradish, a drop of soy sauce, then sweeter lemon drops and marmalade. A curious feeling of menthol as well, maybe a little dissonant in this context? Finish: quite long, all on salted and smoked lemon juice. We'll really have to try that one day. Comments: I find this one very fine, it's a very worthy representative for that mildly smoky style that lasted for, say five to six years.

SGP:354 - 86 points.

Bowmore 15 yo 1996/2011 (46%, High Spirits' Colours Collection)

Let's see what our Italian friends had found… Colour: white wine. Nose: amazing contrast after the late 1980s and early 1990s, this is a very fine example of a better-focused, oilier, bigger Bowmore. The smoke's bigger, so are the touches of camphor, it's probably a little less coastal, and certainly more mineral and earthier. Oh hell, it's simply nicer. Don't get me wrong, it's still a very coastal whisky. Mouth: wham, in your face! Sharp crystal-clean chiselled stony lemony salty smoky stuff. Half philosophical stuff for Jean-Claude Van Damme – well I guess he prefers cask strength. Finish: this is smoked pepper and salt, really. Just the aftertaste is a bit sour and kind of watery (vase water), loses steam. Just a bit. Comments: great clean Bowmore from the beginning of the 'new great years'. Only the aftertaste was a wee bit so-so.

SGP:367 - 88 points.

November 27, 2014

---

A bag of Bowmore part one

A session that I had kicked off with my friend Oliver a few weeks ago, before I started to notice that I was finding all of them really below par. It wasn't the whiskies, it was me – and I had forgotten to double-check and calibrate my little nose and mouth. Excuse me, you say they're both big? Let's start all this all over again, and try to do that by ascending strengths.

Bowmore 15 yo 'Darkest' (43%, OB, +/-2014)

This one's finished for three years in sherry casks, so it's more double-maturation than a finishing stricto sensu. I think the first versions, back in around 2000, used to be terrible, but newer batches have been much more to my liking. Colour: reddish amber. Nose: starts with big whiffs of bicycle inner tube, new tyres and roasted chestnuts. That's not exactly rubber in my book. Then more black chocolate, dried seaweed and plenty of tobacco. No wrong note so far. Mouth: good arrival, smoky, briny and full of tobacco and bitter chocolate. It's quite big, but not stuffy at all. A pleasant feeling of dirt – don't ask - and then really a lot of walnuts and leather, plus tar and liquorice. A growing sour note after a few minutes, like some black tea with a lot of lemon, as some do ;-). Finish: good length, salty as often, very tarry and somewhat acrid. Comments: it's really lost the 'lavender' notes that earlier bottlings had in their core. Having said that the style is pretty extreme and it's no 'clean' Bowmore.

SGP:455 - 84 points.

Bowmore 12 yo 2002/2014 (46%, Malts of Scotland, bourbon hogshead, cask #MoS 14012, 323 bottles) Colour: very pale white wine. Nose: very unusual for Bowmore, with more cereals than usual, as well as something rather bready beyond the coastal notes. Whiffs of cardboard and beer, a rather discreet smoke and then more seashells. A little plum spirit too. Mouth: clean, straight, pure Bowmoreness. Salted smoked seawater and lemon juice. Zing! It's really very salty. Good body, easy to quaff if you like this narrow and clean kind of profile. Finish: quite long, curiously sweeter (drops and jellies), with also more salted liquorice, which might not be the most perfect combination. Having said that there are some beautiful notes of pink grapefruits in the aftertaste. Comments: globally very good – which was to be expected from both the distillery and the bottler – but I believe there are (even) better ones around.

SGP:445 - 83 points.

Bowmore 9 yo 1998/2007 (46%, Alchemist)

An old bottle so just for the record, although it's always pleasant to taste one of Gordon Wright's older bottlings. Colour: white wine. Nose: a more spirity, rawer version of a young Bowmore, with more eau-de-vie (kirsch) and beer, then funny touches of fennel and aniseed. Unusual, that may have come from a 'different' cask. Big notes of cut apples too, and a very moderate smokiness. Fresh butter. Mouth: same whisky as the 2002 now, almost. Briny/smoky apple and lemon juice, grapefruits, liquorice, and maybe a drop of agave syrup. Better than the nose, I'd say. Finish: rather long, with a kind of sweet earthiness. Roots in the aftertaste. Comments: it's got its whacky sides, especially on the nose, but my general feeling is that it's 'a solid young Bowmore'.

SGP:444 - 80 points.

Bowmore 19 yo 1990/2009 (46%, Coopers Choice, sherry butt, cask #1131, 370 bottles) Sorry no pic. Colour: full gold. Nose: a rather mellow sherried Bowmore, rather on dried leaves, tobacco and walnuts. A feeling of vin jaune. A kind of fresher and cleaner version of the official Darkest, I'd say. No peatbomb. Mouth: again, it's rather rounded, only mildly smoky, with tarte tatin plus liquorice and a drop of brine. And roasted chestnuts. Maybe a drop of Fernet Branca. Finish: good length, rather smooth. Salted nuts, tobacco and some chocolate. Salted raisins in the aftertaste – yep the small black ones are excellent when salted. Comments: sherry and Bowmore can create some dissonance in my experience – not the case at all here. SGP:454 - 83 points.

Stay tuned for more Bowmore...

November 26, 2014

---

Glenrothes 'Sherry Cask Reserve' (40%, OB, 2014)

NAS, of course. And NVS as well, unlike many official Glenrothes. Yes that's No Vintage Statement. Colour: gold. Nose: starts with whiffs of toasted oak and roasted chestnuts, then there's rather more gingerbread. The trademark honey plus nutmeg and cinnamon from the casks. Does the job. Mouth: more or less a super-blend, a good example of a malt that could easily convince blend drinkers to switch to malt (despite the much heavier price tag and the embarrassing lack of data.) More gingerbread, spicy wood extracts, toasted oak, toasted bread and roasted nuts. Finish: rather short, on the same notes. The gingerbread really hints at some kid of woodcraftery. Comments: honest modern malt whisky, rather for beginners IMHO. A little narrow.

SGP:441 - 79 points.

Glenrothes 9 yo 2004/2013 (61.2%, Douglas Laing, Provenance, cask #10191)

Oops, I had thought I had selected a lighter one at 46% vol., it's only now that I notice the very high strength for this series. Colour: amber. Nose: bourbon. Hyper-high oak extraction, it's not the first time we come across this very modern style – modern for Scotland. Heady coconut, vanilla, maple syrup and overripe apples, then cappuccino and fudge. Mars bar. Really, it's almost bourbon. With water: juniper, cloves and caraway come out. Oak! Mouth (neat): some kind of spritzy bourbon indeed. A lot of ginger, vanillin, sour wood, baked apples and two tons of cinnamon. This might be a little excessive! With water: even more bourbony. Sweet oak and sweet spices. And a drop of the dreadful – and seemingly lethal – Fireball. Finish: long. Chocolate, toffee, caramel and ginger. Comments: we've already written that with modern wood technologies, all Scotch whiskies tended to taste the same. It's true that I don't find much Glenrothesness in this, but it's certainly well made.

SGP:551 - 80 points.

Let's try to find a 'natural' one… Like this:

Glenrothes 1988/2013 (53%, Archives, refill sherry hogshead) Colour: straw. Nose: a fruit salad topped with custard, honey and a little orange blossom water. Orange, bananas, pears, grapes, peaches… All nice and easy. With water: the barley comes out, together with a distant soapiness. Also chalk. All fine, no worries. Mouth (neat): oak-aged Williams pear! Which, incidentally, I like a lot. This is almost young calvados, fun stuff. With water: maybe not Michael Phelps. That's strange because sister casks used to swim well, but this baby becomes a little cardboardy. Just a little. Finish: medium length, more on oranges and oak spices. Better! Comments: very fine, just rather forgettable.

SGP:551 - 80 points.

Pete McPeat and Jack Washback

(With thanks to Walthéry's Natacha Air Hostess)

November 25, 2014

---

Wandering throughout Japan


(with an uncontrolled ending)

Today we'll try to taste a bit of everything Japanese. Everything whisky, that is, unless…

Hibiki 21 yo (43%, OB, Suntory, blend, +/-2013)

Last time we tried the popular Hibiki 21 that was two years ago. I had liked it quite a lot despite 'a little lack of definition' (WF 84). Colour: gold. Nose: starts with a dry earthiness, walnuts and a little soot, before more tobacco and a little sandalwood start to dance under your nostrils. Hints of cider apples, maybe a little mustard, curry powder, a touch of coal smoke… This baby always surprised me with its dryness. Mouth: still dry, but rather on unsweetened herbal teas, more tobacco, some mint, walnuts again and then cinnamon and cardamom. Apple peelings. Good body despite the low strength. Finish: of medium length, still dry, with some cider apples and more teas. Rather dry and spicy aftertaste, with some oak. Comments: a style that I enjoy, but it's all relatively austere for a blend. No compromises!

SGP:351 - 83 points.

Hakushu 'Sherry Cask' (48%, OB, 2012, 3000 bottles)

The comrade of the much talked after Yamazaki sherry cask 2013. This Hakushu was said to be better, let's see… Colour: deep amber. Nose: even more walnuts than in the Hibiki, as well as a lot of leather (a leather shop somewhere in Camden or Clignancourt), a lot of freshly sawn and polished oak, then more and more Spanish ham and dried porcinis, cigar box and the most delicate smoke. Cigar smoke, perhaps. Then lapsang souchong tea and soy sauce. I find this pretty impressive. Mouth: ah, raisins! Then cloves, rich spice cake, ginger, chocolate, liquorice, prunes, blackberry jam, speculoos, marmalade… Then just the faintest touch of rubber. Big mouth feel, but the spices prevent it from becoming a little cloying. Thick stuff though. Finish: very long, almost endless, on bitter oranges and many many spices. Comments: a massive spicy sherry bomb. Spectacular, maybe just a little tiring, perhaps.

SGP:562 - 89 points.

Let's try to find an equally sherried Yamazaki… ( no, not that one!)…

Yamazaki 25 yo (43%, OB, +/- 2013)

Great whisky no doubt, but I remember I had found earlier batches rather too sherried. Yes, Serge speaking. And it's no cheap whisky at +/-1200 €. Colour: coffee. Nose: ah? No, it's not that sherried. I mean, it's ridden with raisins and dried figs and many jams and several chutneys, but the relatively low strength seems to have kept it rather fresh and even kind of easy. But that's just the nose. Lovely touches of cigarette tobacco and flowers in the background (iris, dandelions), then more soy sauce, walnut wine, old rancio and all that. Certainly more delicate than earlier batches – as far as I can remember. Mouth: a feeling of old Demerara rum at first sips, then a growing feeling of raw cinnamon, probably from the oak. More walnuts as well and then a dozen wheelbarrows of dark chocolate. Liquorice again, even some tar, and more and more strong coffee, Italian ristretto style. Very heavy, I'm wondering what would have happened at cask strength. Finish: long, a notch grapy perhaps. Comments: what's sure is that I liked it better than last time. They may have made it a wee bit lighter. I mean, less heavy.

SGP:572 - 89 points.

More sherry would be in order, although we might try to find 'lighter' ones later on…

Karuizawa 1984/2013 (56.8%, No.1 Drinks for Specialty Drinks, TWE, first fill sherry, cask #3663)

No comments needed, I guess. Are we far enough from the launch? I think that happened in January this year. This baby was part of a Karuizawa tutored tasting I did with His Excellency Dave Broom at Whisky Live Paris this year. Well I'm afraid Dave did 80% of the job. Colour: bronze coffee. Nose: the brightest manzanilla blended with the most complex amontillado. It is amazing. It reminds me of the olden times when I used to smoke cigars, especially when I came across my first 50-cabinet of Lusitanias, around 1990. That was at Gérard's in Geneva and… but why am I telling you all this utterly uninteresting nonsense? A magnificent nose anyway. With water: smoke and ashes! Mouth (neat): beats them all. Especially the wee blend of aniseed, mint and eucalyptus is superb. Wait, are we sure Karuizawa weren't actually making… cough syrup for the Emperor of Japan? I also find a touch of 'good' soap. With water: a massive camphory semi-dry sherry. Finish: very long, earthy, slightly mentholated again. Corinthian raisins. Comments: utterly love this, especially since I love sappy/earthy profiles – and despite the fact that some Karuizawas are rather more complex in my opinion.

SGP:572 – 93 points.

Where could you go from that one? Nowhere, unless we try something different, something completely different…

Rita 30 yo (43%, OB, Nikka, 80th anniversary, apple brandy, 2014)

Did you know that Nikka also used to produce cider, apple juice and apple brandy? I'm really curious about this kind of Japanese Calvados, named after Rita Taketsuru, born Jessie Roberta Cowan… Colour: deep gold. Nose: oh dear, we're aren't very far from malt whisky at first nosing, but indeed we're going more towards a lighter, rounder, less 'artisan' kind of calvados. Baked apples, rhubarb pie, a touch of cinnamon, a touch of sandalwood, some raisins for sure, a little vanilla… It's a very elegant spirit – and don't worry, we made a break after the invasive Karuizawa, otherwise Rita would have been crushed indeed. Mouth: much more 'old calvados', with these green apples, plenty of herbal tea and this expected gritty/grassy side, which is even more 'calvados'. Chamomile tea, overripe apples, gooseberries, a little caramel, a touch of marzipan… All is well, it's just that it tends to become a little drying. Finish: a little short, with some liquorice and cinnamon. Some vanilla in the aftertaste. Comments: the finish is a little less to my liking than the fresh and fruity arrival, but I'm the lousiest calvados connoisseur, so there.

SGP:550 - perhaps around 82 points.

Good, now that my palate is clean and tidy again, we could as well end this session with some ex-bourbon Yamazaki. Like Owner's Casks. Like distilled in 1994/1995. Eenie meenie miney mo…

Yamazaki 1995/2007 'Owner's Cask' (57%, OB, hogshead, cask #5G3087)

These bottles have become extremely hard to find, especially outside Japan. So, for the record… Colour: deep gold. Nose: typical! Vanilla and cigars plus apples and cedar wood, then a little liquorice and sawdust. The fresh oak brings more coconut, apple peelings and plain sawdust after a few seconds, as well as an earthy touch. With water: earth and apples up, plain oak down, all for the better. Mouth (neat): powerful, with a creamy fruitiness around pineapples and pears plus quite a lot of white pepper, nutmeg, cinnamon and coconut. The oak really feels here. With water: bubblegum and marshmallows coming out, very typical again. Finish: long, between white pepper from the oak and fruity sweets. Comments: quality sweet oak in full swing.

SGP:651 - 84 points.

While we're at it, let's have another 1995…

Yamazaki 1995/2007 'Owner's Cask' (59%, OB, hogshead, cask #5P70135) Colour: gold. Nose: oh this is more interesting, as I find more tropical fruits, such as bananas (no dull ueberbanany banana) and guavas. Very fruity, with some sweet vanilla as well. A kind of indie Littlemill with less citrus, and rather less plain oak than other Owner's Casks. With water: simple yet perfect coconut/grass/vanilla combo, with little plankiness (wot?) Good oak. Mouth (neat): perfect sweetness mingled with some kind of citrusy grass? Right, lemon balm. With whisky, lemon's always the saviour. With water: more of that, this is one fruity American oak-led whisky. Finish: long, it tends to become a tad acrid/green. Strong green tea. Saved by the lemon in the aftertaste. Comments: perfectly mastered oak technology. Not the most romantic whisky ever, but… SGP:751 - 87 points.

Why wouldn't we try a barrel?

Yamazaki 1994/2006 'Owner's Cask' (62%, OB, barrel, cask #4D3002) Colour: light gold. Nose: too strong to get much. Bananas, pineapples and damp grass, perhaps, but… With water: very discreet whiffs of horse dung – all nice – plus a lush fruitiness. A candy store in the countryside (there, I'm starting to use SMWS speak). Mouth (neat): oh yes yes yes, this is a perfect mentholated fruitiness! A fruit salad covered with fresh mint leaves, acacia honey and just a little grated ginger. Very oily mouth feel but that should be the very high strength. With water: do you know sweet white Jurançon wine? Just saying… Finish: long, rounded, very fruity, pretty fresh. The oak's there but its just underlining the fruitiness. Comments: a king barrel, it's hard to do much better in this style at this age. And I think all 1994s I could try have been pretty fantabulous, despite a slight simplicity. SGP:661 - 90 points.

That one called for more ex-bourbon Yamazaki… Oh but we forgot a 1995…

Yamazaki 1995/2006 'Owner's Cask' (63%, OB, for Futakata, 2nd edition, hogshead, cask #5J3072) Colour: bronze/gold. Nose: this is very different, as we get whiffs of walnutty dry sherry and certainly not a full-blown vanilla-ed bourbon style. Now, at this strength, let's take care of our nostrils. With water: Mr. Fukataka – provided there is a Mr. Fukataka – if you're ever reading this, only one word: congrats. Mouth (neat): amazing! I do not know what this is, but I find peat, tobacco, plenty of menthol, a little brine, some cough syrup, kippers, tar… This is a very Ardbeggian Yamazaki! And this is no joke. With water: stunning lemony peat and light brine combo. Just add a dozen tropical fruits, blood oranges, grapefruits, passion fruits, whatever. Glorious palate. Finish: very long, on a smoked fruit salad. The freshness is insane. Comments: what a surprise. Ex-Bowmore wood? Ex-Ardbeg indeed? Ex-Hakushu? Shall we ever know? This is why Whiskyfun.com exists, the thrill of finding great surprises. SGP:665 - 93 points.

Shall we further push our luck? How about some puncheon? And to keep it all coherent, one that was bottled at the very same very high strength… (no, we had never heard of Yamazaki before that famous book came out, as you can see, but I digress…)

Yamazaki 1994/2006 'Owner's Cask' (63%, OB, puncheon, cask #4Q70188, 545 bottles) As you know, and in theory, the size of a puncheon lies right between a butt and a hogshead, so around 320 litres, but this one may have been bigger according to the outturn. Colour: white wine, so probably less oak contact. Nose: closed, spirity, austere. Maybe a little coconut. What a contrast, 5J3072 just kills this one. With water: hard to say, I enjoy these whiffs of freshly mown lawn but it's all quite simple. Beetroots? Mouth (neat): pure fresh fruits in eau-de-vie. Slices of williams pears, raspberries, slices of banana, oranges and… say pineapple. An ultra-fruity Yamazaki that would even beat the putative son of ex-bourbon Balvenie and ex-bourbon Lochside. Oh forget! But the pear notes are immense. With water: it's pear syrup. And I happen to be in love with great pears. Finish: long, simple but extremely sweet. More par eau-de-vie and pear liqueur. And quite curiously, I do find a little sweet beetroot again. Comments: I find this very excellent, especially the palate when reduced, but also pretty narrow and simple. Mind you, after the Old-Ardbeggian one, anything would pass away. SGP:751 - 86 points.

Okay, this has gone far enough, let's have a very last one. Like another Yamazaki 1994 ex-puncheon at 63% vol. Just to keep all this 'cohesive'…

Yamazaki 1994/2006 'Owner's Cask' (63%, OB, puncheon, cask #4Q70190, 550 bottles) A close sister cask, obviously. Colour: white wine. Nose: this was to be expected, this is the same whisky. With water: both whiskies are almost indistinguishable. All the tiny differences should come from a totally unprofessional reduction work by this very clumsy taster. Mouth (neat): again, same. Maybe a notch more pineapple, and a tad less pears. Hard to say at such a high strength. With water: yeah, same whisky. Good technology. Finish: same. Comments: you could quaff ten litres of each and still find both indistinguishable from the other. On your own head be it! SGP:751 – 86 points.

November 24, 2014

---

Tasting two 1997 Deanston

Deanston, another name that does not pull much enthusiasm, which is another reason why I do try to taste those names regularly. All distilleries are worth a good bunch of kilobytes!

Deanston 16 yo 1997/2014 (46%, Malts of Scotland, bourbon hogshead, cask #MoS 14007, 242 bottles)

Colour: straw. Nose: grassy, chalky and lemony. Plus a little mint. That's pretty all, folks, but the whole is quite pure and void of any dirty/feinty notes. Only a little mashed potatoes and fresh white bread are added after ten seconds. A little lager too. Mouth: something 'northern Highlands', with a mineral lemon ala Clynelish and salty aspects more ala Pulteney. A style I do enjoy but it's also a little more coherent after that, with mashy/grainy notes that are a little less interesting. However, I like this rather reserved wee baby. Pleasant body. Finish: of medium length, a little sweeter and rounder. Pink grapefruits and a touch of ginger. Comments: fine fine fine, au naturel, but a bit forgettable. Exactly a 80-malt in my book. And the price is fair at around 45€.

SGP:351 - 80 points.

Deanston 1997/2013 (54.4%, Spirit of Caledonia, Mr Whisky, cask #1963)

Colour: straw. Nose: a warmer, rounder, more vanilla-ed variant of the other 1997. Otherwise there's the same amount of grass, lemon, chalk and beer, plus a little plasticine and mead, perhaps. Not pushy at all, this baby! With water: it's good beer at cask strength. Bread, dough, yeast, malt, maple syrup, lemon… And that works well. Mouth: same feeling, the other 1997 with more oomph, more lemon, more grass, and also more plasticine and burnt/bitter herbs, which makes it a little difficult. With water: better again, with a little more roundness - and rather more lemon at the same time. Finish: quite long, sharp, grassy, lemony. Bitterish aftertaste. Comments: a nervous beast. We all need at least one natural Deanston in our cabinet (I mean, not oak-doped), don't we.

SGP:351 - 81 points.

Bonus, this baby just in and tasted separately:

Deanston 20 yo 1994/2014 (51.5%, Douglas Laing, Old Particular, refill butt, ref #10426, 188 bottles)

Very few bottles from a 20 yo butt. Colour: gold. Nose: grassy and a little varnishy at first nosing, with also notes of green or cider apples and not-too-ripe plums. Some oak as well, new plank, visiting the wood department in a DIY store… This is not unpleasant! With water: same, plus a little marzipan. Mouth (neat): very malty. Sweet beer, jelly babies, some white pepper from the oak… Certainly good, but I'm sure there are hundreds of thousands of similar casks in Scotland. Average, not in a bad way. With water: sweeter malt, sweeter oak, that's all. Finish: medium. Sweet oak, apples. Comments: certainly very good but a little boring IMHO. And conversely.

SGP:451 - 80 points.

Today:

JAZZ

. Performer: David Murray. Track: India.

Please

visit

his

website and buy

his

music

...

November 21, 2014

---

Single cask Arrans abound these days. Time to try a little bunch of them, and why not do a verticale since the Distillery's approaching its 20th anniversary.

Arran 7 yo 2006/2014 (54.1%, OB for Whisky and More Lausanne, bourbon barrel, cask #2006/009, 241 bottles) Colour: straw. Nose: rather hot at first nosing, but there's a creamy vanilla and some bright fruits, between garden ones (apples, plums) and citrus. This freshness balances the relative roughness from young age. With water: porridge, sour dough and lemon juice, plus a wee farminess, which happens very often. Mouth (neat): really punchy, hot again, with the lemon doing most of the job, plus pepper and nutmeg from the oak, on a rather grainy base. With water: becomes smoother, with some mandarins this time. As much oaky spiciness as before. Finish: quite long, malty, barleyish. Dry cinnamon in the aftertaste. Maybe a little peat. Comments: young but already kind of mature. Nothing to complain about, a nice souvenir from Lausanne!

SGP:451 - 81 points.

Arran 12 yo 2001/2014 (53%, OB for Limburg Whisky Fair, bourbon, cask #2001/903, 210 bottles)

Colour: straw. Nose: exactly what five more years can do. Same profile, only rounder, fruitier, with less rough graininess. Apples and mashed potatoes, barley water, sweet bread and a little banana. With water: gets very chalky, then farmyardy. Mouth (neat): same, it's rounder, quite fresh, with apples, citrus and pepper from the oak. A little salt as well. With water: lemony and malty. Fine. Finish: quite long, clean, fruity, fresh, with this oaky spiciness in the aftertaste. Comments: I find this good. Yes that was a little laconic.

SGP:451 - 82 points.

Arran 17 yo 1996/2014 (54,9%, Malts of Scotland, sherry butt, cask #14029, 612 bottles)

Colour: straw. Nose: there's a butyric side to this baby, notes of creamy sauce, a little gravel, then whiffs of hay and grain. Mashed potatoes. No wham-bam whisky! With water: some porridge coming through. Mouth (neat): this is more like it, with notes of sweet beer and pepper, sour apples, cider, lemon, ginger and then more fruit drops. Pears and pineapples. The pepper starts to take control after a few seconds. With water: it's getting good, with some citrus ala Littlemill. Lemons. Finish: of medium length, maybe a little MOTR but the lemon still lifts it. Comments: all very good whiskies, but I wouldn't say they inspire me much. Must be me. Water is obligatory here.

SGP:541 - 82 points.

Oh, we've also got a peated Arran…

Arran 8 yo 2005/2014 (50.7%, OB for Limburg Whisky Fair, peated barrels, casks # 05/159+05/161, 510 bottles)

Peated barrels? Was the malt peated or were the barrels ex-peater? Or both? Colour: white wine. Nose: where pears and peat smoke mingle. It's easy, simple, and pleasant. Some iodine, some antiseptic, some raw wool. With water: same. Mouth (neat): sweet peat plus a little butter and custard. White cherries, maybe a little melon. Milk and pepper. With water: as before, the citrus kicks in, which improves it in my opinion. Finish: good length, clean, bitter oranges, lemon, smoke, pepper. Comments: young but it's clean and pleasant. Especially the finish is very nice, clean and fresh.

SGP:444 - 83 points.

Check the index of all Arran I've tasted so far

November 20, 2014

---

Oops, forgot to update this lousy website this morning. Bah let's just post an unpublished Pete & Jack. See you tomorrow.

Pete McPeat and Jack Washback

November 19, 2014

---

A tiny bag of young coastal malts

Just for fun – and for a change.

Old Pulteney 'Clipper around the world' (46%, OB, 2014)

More and more whiskies are starting to look like postal stamps and come in a variety of colours – and themes. With Pulteney that's usually ships and boats. And this one is one of those NAS bottlings that bear twice the price of their older AS siblings. As Pete & Jack have said, NAS isn't about age, it's about price. Colour: straw. Nose: very young, fresh and rough. Saccharine and apple juice, a touch of sea water and then more vanilla and not-too-ripe greengages and other plums. Pleasant but very simple. Mouth: a modern zesty and vanilled dram, with that 'salty touch' and then plenty of apples, both ripe and unripe. Or cider apples. I've had some young Bruichladdich that was pretty similar. Waves or Rocks – or something. Finish: medium, and pretty salty indeed. A little bitter oak in the aftertaste. Comments: certainly fine. For sailors?

SGP:341 - 78 points.

Bruichladdich 2003/2014 (61.8%, Svenska Eldvatten, bourbon hogshead, cask #259, 143 bottles) More private/independent casks of Bruichladdich by the former new owners (!) seem to be coming out these days, not just the Port Charlottes. Interesting… Colour: white wine. Nose: how unusual. Not the anticipated melony blast at all, no vanilla-ed roundness either, we're rather experiencing a huge grassy assault on our nostrils, and certainly some spirity notes. Water is more than needed. With water: walking in the fields behind the distillery. That may include sheep dung – all natural! Mouth (neat): an absolutely hugely immensely (that'll do, S.) citric arrival. Lemon balm everywhere plus plain grass, lemon zests and, well, alcohol (these almondy/stony notes that sometimes come with high strengths). Kirsch at still strength. Wham! With water: we tamed it. It's a slightly more herbal version of the lovely 'all blue' 10 yo from three years ago. Add leaves and buds. Finish: medium length. It's only at this point that more coastal notes do emerge, especially sea salt. Well, any salt. Comments: this baby's to be handled with care – and water - but then it's rather rewarding – and a little contemplative, as Mark Reynier would have said.

SGP:461 - 86 points.

Too hell with our coastal tour, why not stay at Bruichladdich instead.

Bruichladdich 2002/2013 (55.2%, Malts of Scotland, bourbon barrel, cask #MoS 13026, 235 bottles)

Let's see what the wizards aus Paderborn Germany have come up with again… Colour: straw. Nose: pure creamy vanilla on fresh bananas and melons. Total modern Bruichladdichness, this is that official 10yo, only at CS. All-vitamins fruit juice, a drop of barley water, one or two crushed leaves. Say peach leaves (which make for great herbal teas, ever tried that?) With water: hessian and menthol plus that same walk again (behind the distillery – you have to climb quite a bit.) Mouth (neat): all in keeping with the nose, although this would be more citrusy, and certainly a little fatter. Kumquats and passion fruits plus those bananas and melons. Firm and very good. With water: great spirit, gets bolder with water, and yet light and wonderfully fruity. Love the tropicality. Finish: medium long, clean, citrusy. Lime blossom tea in the aftertaste. Comments: bordering perfection. Great work by the distillers.

SGP:551 - 89 points.

Moving on. Well, not quite…

Bruichladdich 2002/2013 (58.2%, Malts of Scotland, Warehouse Diamonds, Château d'Yquem hogshead, cask #MoS 13062, 185 bottles)

I have to confess that I find the idea of an Yquem hogshead quite scary. Pff, scared? Not one bit! Colour: deep gold. Nose: go to the nearest candy shop, take the largest bag they have, fill with 50% vanilla fudge, 50% toffee and 50% (hold on…) dried apricot halves. Then plunge your head into that bag and breathe deeply. With water: traces of sulphur, but really nothing 'too much', no long-cooked cabbage and leek broth. Some mentholated, gingery spices. Was that recoopered French oak? Mouth (neat): more Bruichladdichness but this is very 'nervous', both tart and rounded/fudgy, which might be a tad dissonant. Add quite some leather, strong honeydew (pine) and tobacco. And quite a lot of spicy oak. With water: rather more like it, but I still find it slightly dissonant. Finish: long, all oaky spices out now. Curry, ginger, cloves, caraway, even a little salt. Comments: a meta-Bruichladdich. I'm not too fond of this style, but that's me. Some will/have loved it, I'm sure. I won't swap one bottle of the previous one for twelve magnums of this baby!

SGP:561 - 74 points.

You say older Bruichladdichs? Such as these?...

Bruichladdich 16 yo (43%, Duthie for Giorgio D'Ambrosio, +/-1985)

Probably mid to late 1960s distillation. There also was a 18 yo 'map label' for Giorgio that was excellent, even if a little light at 40% vol. (WF 88). Colour: gold. Nose: typical fatter and bolder spirit, with rather more wax and oils than today. Almost a Clynelish, except that it's still lighter spirit, and rather more on melons and peaches than on citrus. It's also got these typical coastal notes, so I'd say it's like eating some honeydew melon while drinking a wee glass of good retsina, sitting on a pier. On the Loch Indaal, I should add. I know I use the word 'lovely' way too often, but this is lovely indeed. Mouth: are you kidding me? Wasn't this bottled at 50% vol.? Superb arrival, fantastic mouthfeel. It really reminds me of one of my favourite desserts, les oranges au miel et à l'huile d'olive. Segment oranges, peel everything, make a sauce out of honey, orange juice and some fruity oilve oil, pour on the sliced oranges, enjoy. And I do find a little peat, some verbena, chartreuse and all these fine sappy/herbal things that I enjoy so much. Superb. Finish: incredibly long, quite lemony. A touch of pinot gris in the aftertaste, and maybe a little too much bitterness. Loses one point. Comments: impressively stylish, big, and yet very elegant. A great whisky, really, also because most Bruichladdichs from that era were much more sherried as far as I can tell.

SGP:652 - 90 points.

Let's bring this little session to an end with a very old and very special official of the same age:

Bruichladdich 1965/1981 'Centenary' (43%, OB, decanter)

Imagine this baby was distilled fifty years ago, when Harold Wilson was the PM and the Beatles and the Rolling Stones were… Come on S., cut the crap, this is not GlenWhatever.com! Colour: gold. Nose: similar and different at the same time. These decanters usually bear low levels, so the whisky's more in contact with oxygen and may bottle-age quicker. Indeed, there's more iron in this, tealeaves, plenty of mushrooms – and I mean plenty – and wheelbarrows of humus. Having said that, the backbone remains pretty firm and straight, with some honeyed melons and a good slice of orange cake. Then more and more menthol. The palate will be hit or miss with this kind of nose… Mouth: very fine, phew! Lighter than the Duthie, though, and really very cognacqy. Frankly, this could be an old cognac, with even some rancio on top of notes of tobacco and slightly stale black tea. Sadly, it loses a lot of steam after five seconds, becoming rather flat and too tea-ish. Finish: short. Almost none, in fact. Comments: always interesting to try these old glories, but this is another example of an old decanter bearing a very wide neck that just wouldn't keep long. Still today we're seeing such decanters being launched into the market – sometimes at extortionate prices – and sometimes even in cases that are designed to be kept lying instead of standing. Tell me about secure investments, boo!

SGP:341 - 79 points.

(Thanks a bunch again, Tom!)

November 18, 2014

---

Why young? Because I haven't seen any old ones this year (hint, hint.) But in my book, Talisker is one of the few distillates that do not always need a lot of maturation a.k.a. time.

Talisker 10 yo (45.8%, OB, +/-2014)

We do follow Talisker 10 at WF Towers, last time it was a 2012 (WF 90). Real bang for your buck, as they say. Colour: gold. Nose: home. Rubber boots and brine, and your clothes after having spent two hours around a garden bonfire. Also, I've always found Talisker 10 to be the briniest malt, and this one won't prove me wrong. Having said that, I find it rather gentler than earlier batches, rounder, maybe a notch more buttery. Maybe easier as well? Mouth: oh no no no, it's smoky, lemony, salty, crystalline, coastal of course, with only touches of barley sugar in the background. In fact, it's becoming pretty sweet. Some kind of salted marzipan, perhaps, also more and more grapefruits. Finish: a bit soft at this point, I'd have preferred a little more 'hock' as we say over here. Comments: Dear Santa, I'd be interested in exactly the same brilliant whisky, only at cask strength or 100 proof, without any additional wood/wine treatment. Thank you. So yeah, isn't Talisker 10 becoming a little softer?

SGP:456 - 88 points.

Talisker 'Young & Feisty' (46%, McGibbon's Provenance, Spring 2014)

I believe this is a 9 years old, but I may well be wrong. Maybe it's even younger, we all know what it means when a whisky's hiding its age (yup, the opposite of ladies.) Colour: very white wine. Nose: it's pure malt distillate, it's not exactly whisky. Don't look for any wood influence, it's all crystalline, pure, mezcaly spirit. Brine and olives, smoke and seaweed, kippers and oysters. Punto basta. Mouth: excellent. Age isn't important when the distillate is characterful (but very few distillates are characterful over there in Scotland, in my humble opinion.) A blend of seawater, lemon juice and liquid smoke. Finish: long, ashy, smoky, salty, a bit acrid, perhaps. Green olives in the background. Comments: the official ten is more complex, and probably more consensual (you may pour it to your wine friends, while you cannot quite pour them this baby Talisker, unless you want them to leave ;-). Maybe more demonstration 'whisky', but I love it.

SGP:367 - 87 points.

Pete McPeat and Jack Washback

November 17, 2014

---

Tasting three finished Dalmore

I know I had sworn I'd never taste one of the insanely priced Dalmore 'Constellation', but now that the dust has settled, I think we could try two of them (mind you, we've only got two anyway.) But first, an intriguing indie…

Dalmore 13 yo 2000/2013 (56.3%, Single Cask Collection, Willy Opitz Homok finish)

A very unlikely treatment, that's what I had thought the first time I could try one of these Austrian finishes, a Coal Ila if I remember well. It was terrific! (WF 90). Colour: gold. Nose: how do you call oranges on oranges? I mean, Dalmore's oranges plus the wine's oranges? No wonder this works, as do work the notes of tobacco, new leather, wholegrain bread and gingerbread. We're almost nosing a slice of fresh pumpernickel with a good layer of marmalade on it. Can you be more breakfasty? With water: notes of limestone and damp clay come out. Sour dough. Love this. Mouth (neat): it's American Scotch. I find rye, I find notes of craft whiskey ala Sonoma or FEW, all that may well come from the very active cask. So it's not Scotch anymore, seriously, but it's just excellent. With water: even more excellent. Everything works, the creamy texture, the spices, the rounded fruitiness (oranges, quinces)… I think they're onto something! Finish: long, sweet and spicy. The best liquid gingerbread ever. Comments: success again. This Homok thing works a treat – yes, Serge speaking.

SGP:642 - 90 points.

Dalmore 19 yo 1992/2012 'Constellation' (53.8%, OB, first fill bourbon barrel, finished for 9 years in a Port pipe, cask #18)

The price is/was £2,000 a bottle. More double maturing than finishing. Colour: dark amber. Nose: well, it is true that this nose is superb. It's very coherent, rounded, and yet there's a firmness. I find notes of Cuban cigars, a touch of thuja wood, the expected oranges, a little milk chocolate, some marzipan for sure, some gingerbread, then pomegranates and cranberries, a growing floral side (peonies – typical Port), but much less cassis/blackcurrant than in other Port finishes. At this price, I'd have liked to be able to write that it's quite crappy, but in fact it's pretty brilliant. What a hard life. With water: perfect! A light, spicy fruitcake. Mouth (neat): it is fruity, rather around raisins and figs at first sips, then pretty much on cassis jam and crème. We're almost in Dijon, capital city of Burgundy and home of the most famous crèmes de cassis! The miracle is that they managed to keep it balanced and even elegant. More Cointreau and white pepper after a little while, as well as a little greenness (Japanese green tea). With water: more bitter oranges, which works very well. Finish: quite long and much spicier. Cloves, caraway, ginger… Comments: greatly and smartly composed. Could this baby be the youngest… and the best within the series?

SGP:562 - 92 points.

| | |
| --- | --- |
| | Dalmore 38 yo 1973/2012 'Constellation' (48.1%, OB, hogsheads, finished for 3 years in a cabernet sauvignon, then for four years in fresh bourbon, cask #10) £11,000, my friend. Colour: dark amber, lighter than the 1992. Nose: much more oak, which may come from the finishing in bourbon. There are spices like in bourbon, a little nail polish remover, then plenty of coconut and vanilla pods. What's unusual is the layer of red berries beneath all that, especially blackberries, blackcurrants and raspberries. I also find ripe figs, as well as this gingerbread that already was in the 1992, while the notes of freshly sawn American oak would never quite disappear. With water: they come even further to the front. Chocolate, ginger and green pepper. Mouth (neat): really, it's very 'bourbon'. It reminds me of one of my favourite – if not my favourite – bourbons, Willet's Kentucky Crown 16 yo. The oak shows more and more, you have to like that. With water: takes water well, but the oak's still calling the shots. Finish: of medium length, curiously bready. That's the oak again, I guess. Comments: a curious oaky combination. I think it's very, very good whisky, and I'm not sure we should always try to put any tipple on its square, but all I can say is that I liked the 1992 better. SGP:561 - 87 points. |

Pete McPeat and Jack Washback

Today:

JAZZ FUSION

. Performer: Pat Martino. Track: a very Milesian Pyramidal vision.

Please

visit

Pat Martino's

website and buy

his

music

...

November 16, 2014

---

More rum at random including a real surprise

We're going on with our little exploration of the world of rum. What I think we've learnt so far is that not all rums – by far – can make for worthy malternatives, especially not the ones that are heavily sweetened with sugar or other additives, beyond the caramel that often makes it a lot darker. Any resemblances… But let's go on…

Mulata 7 yo 'Añejo' (38%, OB, Cuba, +/-2014)

This is Cuban rum. We had the 5 yo the other day, and found it relatively honest and loyal (WF 71), but the 38% vol. really are a problem. Mulata 7 yo 'Añejo' (38%, OB, Cuba, +/-2014)Colour: amber. Nose: very fruity, quite pleasant, not molassy. I also find quite a lot of tar and liquorice, which makes it rather fatter than other Cubans I could try. Other than that, ripe bananas, pineapples and raspberries are ruling this fine nose. Mouth: yes, honest, and not even weak, although it tends to nosedive after five seconds on your palate. Caramel and molasses, sweet cane juice, certainly some cooked honey, then more spices from the oak, a little chocolate, ripe pineapples… I don't think I would sip this, and I'm sure it'd take a few ice cubes, but there, we've seen worse. Finish: short, molassy, rather fruity – which is nice. Comments: good average rum. I enjoy the fact that it's not sugar-forward. The strength's a shame, though.

SGP:740 - 73 points.

Mulata 15 yo 'Añejo Gran Reserva' (38%, OB, Cuba, +/-2014)

Colour: amber. Nose: its rather less fruity then the 7, and rather more on sugar cane. Why would we complain? It's also a little shier, while I find very discreet touches of brine, which may make it a little more 'multi-dimensional'. Hints of strawberry jam rather than raspberries this time. Some oak as well (warm sawdust.) Mouth: pretty similar to the 7, only a little more jammy and oaky. Blackcurrant jam plus caramel, a little fudge, a little mint perhaps, a little liquorice… What it's really lacking is body, it's anything but mouth-filling rum. Finish: short but rather pleasant, it's even got a bit of these grassy and liquoricy tones that usually rather hint at agricole. Comments: I'm afraid I'll have to use the word 'honest' again. The low strength really is a problem.

SGP:741 - 74 points.

New Grove 8 yo 'Old Tradition' (40%, OB, Mauritius, +/-2014)

We've already tried a few rather pleasant rums from Mauritius, such as Chamarel or BB&R's Penny Blue. This baby comes from Grays Distillery. Colour: amber. Nose: more presence than in the Cubans, with more tar and even smoke. This could be Guadeloupe's Bellevue, in a way. After that, many ripe peaches and even apricots, then rather mangos. Peonies, lilac. Very aromatic, while keeping a pleasant cleanliness. I like this nose. Mouth: in keeping with the nose. First a touch of tar and smoke, even a little earth, then lush fruits, including mangos again, papayas, pineapples and peaches again. I find this kind of positive and optimistic, weird descriptors, I know, but that's what I'm feeling. The body's okay. Finish: medium, with a drop of brine, always welcome. Balances the sweetness. Liquorice allsorts in the aftertaste, as well as a few drying tannins. Comments: I find this baby sexy and pretty pretty good. I could sip this!

SGP:641 - 82 points.

Now let's fly from Mauritius to a country that's not too far…

Takamaka Bay 8 yo 'St. André' (40%, OB, Seychelles, +/-2014)

This comes from the Trois Frères Distillery, which is a recent one (2002). Colour: deep gold. Nose: rather less expressive than the Mauritian, with more vanilla and something of a Martinique this time. White chocolate, custard, praline, a little marmalade, a little honey. This one seems to be very easy, let's see… Mouth: even more Martiniquan. Good, balanced, rounded, not dull, with some liquorice and bananas, then more natural vanilla and a little gingerbread. A little orange juice too, then touches of assorted fruit liqueurs. Good body. Finish: medium length, a tad sweeter now, then relatively spicy (pencil shavings, ginger, cinnamon.) Comments: I haven't got anything bad to say about this balanced rum. It's even got a nice freshness.

SGP:640 - 79 points.

While we're East (of old Europe), why not fly further to…

Ryoma 7 yo (40%, OB, Japan, +/-2013)

This baby comes from Kikusui Distillery, in the middle of the largest sugar cane region in Japan. It's partly made like a rhum agricole, that is to say that they use cane juice, not molasses. Colour: straw. Hurray! Nose: isn't this a little malty? This is funny, I tried some malty sake right today, and there were similar notes. So malt (Ovaltine and such), then whiffs of rubber (bands), plenty of custard and then unexpected whiffs of wood smoke. Vanilla-flavoured yogurt, perhaps. It's all rather discreet so far, but frankly different. Mouth: an amazing feeling of sake once again, or maybe barley soshu. How intriguing! It's anything but sweet rum, in fact it's rather dry, with notes of smoked fish, earth, then lime and, lastly, more natural vanilla (pods). Finish: good length, more smoke. Kippers, malt, brine. A wee feeling of good clairin from Haiti. Comments: a surprise! Tastes very Japanese, and that I enjoy mucho. As they say in whisky, great stuff, a crying shame that they wouldn't bottle this at a higher strength – do they?

SGP:462 - 87 points.

Let's try to find something sweeter again… Like this:

A.H. Riise 'XO Reserve Sauternes Cask' (42%, OB, Caribbean blend, +/-2012)

A brand from the Virgin Islands. We tried their 'Non Plus Ultra' earlier this year and found it sweeter than plain sugar. Why anyone would finish some sweet rum in Sauternes casks is beyond me. But let's see… Colour: gold. Nose: this is a blend of pineapple and apricot liqueurs, 50-50. Add a drop of litchi liqueur and a little kummel, and there, you have it. I have to say this is spectacular, in a way. Mouth: plain syrup and liqueur. Some kind of smoked pineapple liqueur? Actually, it may be 'good', but a lot of crushed ice is needed. In no way this is a spirit, it's a liqueur. Finish: rather long, extremely sugary. Cloying. Kummel again in the aftertaste, caraway, aniseed… Comments: a funny drink, certainly 'good', just not rum. Unless the definition of rum is 'any sweet spirit'. Or 'sugar bomb'.

SGP:940 - 65 points.

Let's drop the sugary rums and fly to Trinidad!

Caroni 18 yo 1996/2014 (43%, Compagnie des Indes, Trinidad, cask #SC3, 456 bottles)

Caroni's always a sure bet in my book, whether heavy Caroni or even lighter Caroni. So sad that the distillery went silent twelve years ago. Compagnie des Indes is a new indie bottler that already came up with an excellent 'Caraïbes' earlier this year. Colour: straw (hurray!) Nose: great strength, because while it's a pretty phenolic Caroni, it's not overpowering at all. Old engine oil, brine, olives, capers, smoke, tar, liquorice, sugar cane, camphor, menthol… As we say, what's not to like? Mouth: a perfect salty cough syrup blended with a little honey and a drop of banana liqueur. Very pleasant profile, not totally phenolic, and not totally 'Caribbean' either. Middleweight Caroni, in a way. Well, upper-middleweight. Finish: quite long, salty, tarry and smoky. Good fatness, even at 43% vol. Comments: so good! (that was a worthy comment, S.!)

SGP:542 - 88 points.

Maybe a last one and we're done. Let's try to find an (even) heavier baby…

Uitvlugt 17 yo 1997/2014 (59.7%, Velier, Guyana, Demerara, 1404 bottles)

A blend of five casks of Uitvlugt. Colour: dark amber. Nose: rather on varnish, chocolate and cedar wood at first nosing, maybe a little closed in fact. Marzipan, a little banana. No high phenols this time, or maybe are they blocked. With water: not that much changes, the wood's doing a large part of the job, with a varnish that wouldn't leave and notes of speculoos, cinnamon, cardamom and nutmeg. Mouth (neat): strong, rich, a little varnishy again, very sharp, with plenty of blood oranges and quite a lot of coconut. The spirit is extremely punchy, while the profile's rather sweet and fruity, beyond vanilla and coconut. A feeling of pina colada at very high strength. With water: sweet oak, spices, oranges and more coconut. Malibu? A touch of camphor as well, crème de menthe… The heavy oak also brings more liquorice wood. Finish: very long, oaky, tea-ish, with a load of coconut oil and orange as the signature. Comments: a big beast. You have to like oaky rums, but if you do you'll love this, since it's not quite drying oak. Not a phenolic Demerara.

SGP: 660- 85 points.

That was a very pleasant session. Only one real surprise though, the high-class Japanese sake-like Ryoma. Ha, the Japanese!

Check the index of all rums I've tasted so far

Today:

JAZZ

. Performer: Nguyên Lê. Track: a thrilling new rendition of Pink Floyd's Time.

Please

visit

his

website and buy

his

music, especially his new album 'Celebrating the Dark Side of the Moon

'

...

---


Previous entries (archived)

There's nothing more down there...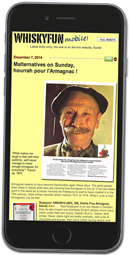 Read Whiskyfun's daily
posts
on your mobile